Do you often find yourself out of engaging ideas to keep your customers busy on your website? We understand how stressful it can be to have great content, an amazing product, or a useful service, and yet no one interacts with it. If you're in a bind like most businesses, we promise that you're not alone. 
Customers are the lifeblood of any business, so it's critical for companies to find creative and effective ways to engage customers on their websites. In today's digital world, businesses must use the latest tools and strategies to ensure customers have a great experience and are encouraged to come back. 
What is Customer Engagement
Customer engagement is the process of building relationships with customers by engaging them in meaningful conversations and interactions. It involves providing customers with personalized experiences through activities such as customer service, marketing, loyalty programs, and social media. 
Building a personalized experience can manifest in a number of ways. It could be building an omnichannel customer engagement strategy that targets consumers on mobile, website, social media, and even traditional media such as billboards and television advertisements. It could also be converting your website into a lead-generation channel by optimizing your web design and user experience to boost inbound customer engagement and sales conversion. Also, it could be utilizing a live chat button on your website to connect and interact with customers on a personal level.
Why You Need to Invest in Customer Engagement
Customer engagement can have a major impact on the success of any business. It can build customer loyalty and trust, which in turn can lead to repeat visits and increased sales. It can also boost a website's ranking in search engine results pages, resulting in better visibility and reach for such businesses. 
Customer acquisition can be a challenge, therefore it is important to keep and maintain a prospect's attention as soon as you get it. In this article, we'll be showing you how to keep your customers engaged with your website. 
How to understand your customers
Before you set out to build strategies that elevate customer engagement on your website, you need to understand what motivates and drives your customers to the actions that they take. This understanding will inform your customer acquisition strategy and help you execute ideas that drive leads, conversions, and sales. 
Feedback
Ask customers for feedback. Have a chat with your customer support and sales team to understand what people are saying about your product. Talk to them directly and ask them questions about their experience with your product or service. Ask them what they like and don't like, what they would change, and what they would like to see in the future. 
Pay attention to customer reviews
Check through social media and other online platforms for what people are saying about your brand, product, or service. Sift through the reviews. Find relevant and notable points that can be used to improve different aspects of your business. 
Do your research
How well do you know your customers? Do you know what cities they live in? Do you have an idea about their wants, needs, and motivations? To do this, you must research customer needs. Look into customer demographics, their interests, and what they are looking for in a product or service. This can help you better understand their needs and tailor your offerings accordingly. 
Use data to make informed decisions
Spend a considerable amount of time analyzing customer data. Check through reliable data sources including customer surveys, polls, and comments, to gain insights into customer behavior, preferences, and purchasing patterns. This can help you target specific customer segments and tailor your products or services to better meet their needs. 
Establish customer relationships
Develop relationships with customers by engaging with them on social media, responding to their questions, and providing helpful advice. This can help you better understand their needs and build customer loyalty.
10 Innovative Ways to Boost Customers Engagement on Your Website
Use Gamification

Gamification is a great way to engage customers and encourage them to explore your eCommerce website. It taps into a user's need to feel control while interacting with your brand or product. You can use gamified popups to give customers an offer incentives that create an interactive and competitive experience for them. 
Use Live Chat
A live chat app can make a huge difference in boosting customer engagement on a website. It is an effective way to engage customers and provide them with the information they need in real-time. By including a live chat feature, you open access to customers to ask questions and get answers in real time, reducing the amount of time they have to wait for help. This also allows customers to communicate with a live person instead of relying on automated responses, which can make them feel more valued and connected to the company. 
Offer Incentives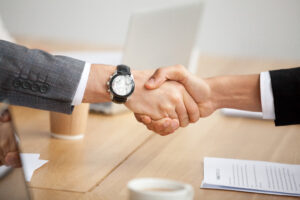 Everyone loves a good deal, so offering incentives and rewards is a great way to engage customers and encourage them to come back. Take advantage of exit-intent popups to offer amazing discounts, coupons, free shipping, or helpful resources on your website. 
Optimize for Mobile
With the majority of users now accessing websites via mobile devices, it's important to ensure your website is optimized for mobile. 
This includes making sure the design is responsive and the user experience is optimized for small screens. Compress images and videos to reduce the file size and make them more mobile-friendly. Minimize the size of your page files and include fewer page elements to ensure that your page loads quickly on mobile devices. Monitor your website's performance on mobile devices using mobile analytics tools. This will allow you to identify areas that need improvement and optimize accordingly.
Use Video Content
Video content is a great way to engage customers and make your website more interactive. You can use video to showcase product features, explain services, or even provide customer testimonials. Consider what type of video content you want to include at different stages of the customer's buying journey in order to properly optimize your sales funnel.
Personalize Content
If you want to create a unique experience for your customers, use the power of storytelling to convince them of the exceptional value that you can offer. Personalizing content for customers is a great way to show them that you care about their individual needs. With a good combination of storytelling and email marketing, you can use data from customer profiles to tailor content, offers, and recommendations that they may be interested in. 
Incorporate Social Media
Incorporating social media into your website is a great way to engage customers and encourage them to share your content with their friends. You can use social media widgets and buttons to make it easy for customers to share your content. 
Launch a Blog
A blog is a great way to provide customers with fresh content, keep them informed of what's happening with your business, and provide them with helpful tips and advice. 
Leverage User-Generated Content
User-generated content is a great way to engage customers and build trust. You can encourage customers to share their experiences and reviews to help other customers make informed decisions.
Create a Community
Creating a community for customers is a great way to encourage engagement and build relationships. You can use forums, discussion boards, and social media groups to create an online hub for customers to connect and interact with each other. These are just a few of the many ways to engage customers on your website. By using these innovative strategies, you can create an engaging and interactive experience for customers that will keep them coming back for more.
Conclusion
In conclusion, engaging customers on your website is essential for success. By leveraging these innovative ways to engage customers on your website, you can create a more enjoyable and interactive experience for your customers, increase user engagement, and potentially increase your sales. From creating polls and surveys to offering rewards and discounts, these strategies can help your website stand out from the competition and give customers a reason to keep coming back.