According to data, 53% of shoppers said they've stopped purchasing from an eCommerce store because of a bad experience or because a competitor has offered a better one. Everything all comes down to a need for more understanding of customer experience in eCommerce. 
To ensure that people keep coming back, you should focus on making the best online customer experience possible. 
In this post, we'll walk you through some of the tips and tricks on how you can improve your online shoppers' customer experience: 
1. Design a great website user experience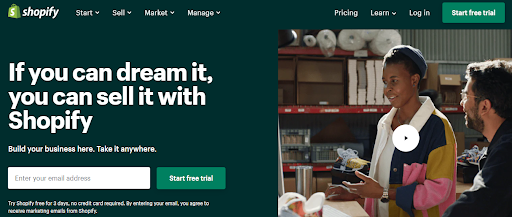 Your site sets the first impression for visitors. When you start your eCommerce website, you need to make sure that your web design is user-friendly. 
If users have difficulty navigating it or are filled with too many distractions it can impact their entire experience and overall perception of your brand or company. 
2. Step up your customer onboarding process
Customers with an excellent onboarding process are more engaged, less likely to churn, and more likely to make repeat customers than those with a poor onboarding experience. 
You must ensure that customers feel validated by making the right purchasing decision and see themselves growing with your products right from the start. 
 Creating a solid onboarding experience for your customers can make them feel valued while boosting their product adoption.
3. Build a customer-focused team
Customer experience teams are vital to elevating your company's ability to boost brand awareness and reputation. These teams are responsible for ensuring one has a solid understanding of what you're working towards. 
4. Focus on customer feedback and reviews
Honest and unbiased posts can drive more traffic, converting indecisive shoppers into prospective buyers. 
Customer feedback, reviews, surveys, questionnaires, etc., are generally considered more trustworthy because they come straight from your customers' mouths. 
5. Boost your omnichannel customer support efforts
While many SaaS companies rely heavily on the customers' buying experience before making a purchase, it's just as vital, if not more, to give omnichannel support options as soon as the sale is finalized. 
Although omnichannel has been used mostly by the marketing community as a way to approach marketing to customers on many channels, omnichannel customer support means that you're offering a personalized experience to your customers via their medium of choice. 
Most customers today are looking for a seamless experience when it comes to customer support, no matter what channel they're on. They also expect to have their inquiries resolved as soon as possible without repeating the issue more than once. This experience plays a vital role in overall customer satisfaction, retention, and brand loyalty. 
While consistent and seamless communication on various channels may be tasking, customers expect the same representative or product copy in every channel, be it chat, email, mobile app, social media, or web pages. That's why businesses should consider optimizing their omnichannel support for positive customer service impact.
Make sure you create an omnichannel strategy that optimizes user engagement on the web, mobile, live chats, and social media. 
6. Add multiple payment options
The next step is to give your customers different payment options. Having a one-click checkout to your site isn't always possible. However, you can make it easy for your visitors to pay.  
Here are some of the most popular ways to pay:
Credit/debit cards

Bank transfer

Cash on delivery

PayPal
7. Product information
Before making a purchase, customers want to know more about the product they're interested in. Thus, the detailed product information will outline the value of your product to your customers while showing them how much you care for them and their time. 
You can provide information about your products and services by using comparison features. Also, you can place a "Compare" button next to your product to show other users what other people think about the product. 
8. Upsell and cross-sell
Providing your customers with relevant products is a great way to give a superior online experience. Make sure that you don't overwhelm buyers with irrelevant products. Instead, provide goods that complement their shipping carts. 
You should also provide offers with a clear CTA. It would be best if you also considered the frequency of your messages because constant upsells can alienate people. 
When you provide valuable discounts and complementary products, you can draw more people to your online store and make them regular customers. 
9. Decrease abandoned carts
Do you know that 88% of online shopping carts are abandoned in all industries worldwide?
To improve sales and reduce cart abandonment, you need to know the obstacles that prevent people from purchasing from your store. Did your checkout form fail to build trust, or is your return policy not good enough? 
Make sure you're offering multiple payment options. Let customers decide how and when they want to receive their orders. Tap into the steady rise of home delivery and contactless pickup as a strategy for sales conversion.
Sometimes, people forget about their shopping carts. You can send a link to direct the buyer back to their shopping cart. You can include a discount code to ensure those abandoned carts converts into sales. 
10. Implement customer loyalty programs
As long as you offer outstanding customer service, then you have guaranteed customers for life. Lifelong customers also mean a rise in referrals. Thus, customer loyalty is essential. 
A great customer loyalty program can generate benefits in the form of recurring revenue for your business by enhancing customer experience. 
Creating customer loyalty programs is one of the essential steps in identifying regular customers by analyzing annual purchases, what and how regularly they buy. Then, prepare loyalty programs by assessing your customers' level of satisfaction via surveys, interviews, monitoring comments, etc. 
11. Make a mobile-friendly interface
A survey shows 82% of users are most engaged with their smartphones. A practical customer experience means you have to meet customers wherever they are, and mobile devices are almost accessible everywhere. 
Make sure to keep your interface mobile-friendly because 90 out of 100 customers access emails, social media, and web pages on mobile. Make sure your customers get weekend deals and timely coupon codes on their mobile devices.  
12. Measure customer experiences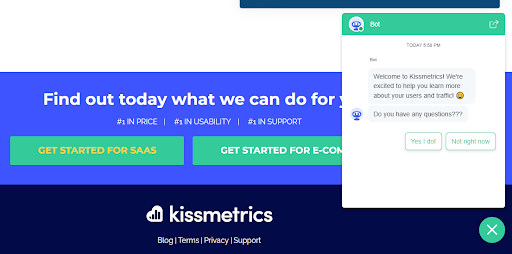 A subscription-based product can be highly volatile. Moreover, customer trends, purchasing behaviors, demands, and expectations should also be tracked to focus on target customers. 
So, make sure you map out your customers' journey, study customers' profiles, and gather data from social media on their choices, age groups, gender, interests, and preferences to track the latest trends. Make sure you create an audience persona and selectively target them. 
Having these beforehand allows you to get customer expectations, enhancing your overall customer service and satisfaction. By setting KPIs and goals, it's easier for you to track the progress of your investment. 
If you want to get personalized with customers, you can introduce chatbots and find out what they're looking for. Look for something in common that you can connect with your customers.
13. Tap to social media marketing that's out-of-the-box 
Here are some ways how you can integrate social media into your online store: 
Shopping on social media platforms
As of the moment, all social media platforms are putting effort into in-platform eCommerce solutions by creating integrations with other eCommerce platforms. For instance, brands like Ray-Ban are selling their products on Instagram Shops. 
Have a Facebook bot assisting you
Facebook delivers automated messaging via chatbots. Order confirmation, customer support, and upselling can now be automated in eCommerce stores. Make sure to include chat button features your customers will love. 
Look out for the latest trends
Another way you can better position yourself and market your products is to monitor the latest trends and content marketing ideas. You can use social media monitoring tools to find discussions on social channels. This gives you insight into the needs and purchasing habits of your customers. 
Through monitoring tools, you can also find industry leaders. Get in touch with them to promote your products on social media networks. 
14. Allow customers to try your products virtually
Imagine if you could interpret how a particular product will feel in your hands or look like when at home. Seems impossible, right? Well, you can make that possible with the help of augmented reality or AR> 
AR technology lets you transform your customers' imagination into reality. If customers can see what their home furniture will look like, they can buy with more certainty and satisfaction. 
Real-time support is one of the best things you can provide your customers. Live chat functionality ensures that your customers will get answers to any questions or concerns. 
Ensure you provide outlets to ask questions and find answers they want. Make sure that behind these chat buttons, there's always an actual individual who can always provide them with accurate information. Excellent online support smooths over a bad customer experience. 
Over to You
So there you have it. Hopefully, these tips will give your customers the best possible experience for your online store and new ideas for improving your customer experience. Make sure that you make the buying process easy for your customers and reach all of them. 
If you do this, they'll think highly of you and come back for more. Doing so allows you to create a good customer experience that works well for all users. Good luck!
Author's Bio: Andi Croft is a freelance writer specializing in eCommerce and business. Her passion for e-commerce and creating valuable content helps brands and businesses get their products and services in the market and see tangible ROI.