Customer service has been a factor since trade has been around. That's going all the way back to before the common era. Communication between a business and its consumers has evolved. Gone are the days when customers and merchants interacted face-to-face.
The invention of the telephone saw a jump in the efficiency and volume of customer support. In the modern era, the internet was introduced, and customer service continued to develop.
Today, interacting with customers has never been easier. Software such as live chat and chat apps create an easy medium for communication.
What Is a Chat Widget
A chat widget is a website widget that allows businesses to communicate with their customers in real-time. This convenience helps companies build relationships with their clients, drive sales, and facilitate exceptional customer service.
Businesses can easily set up a chat button on their website to have conversations with consumers. There are several Live chat tools that offer so many benefits including e-mail campaign automation, follow-ups for abandoned chats, AI-operated chatbot, and conversation histories.
Benefits of Live Chat
Live chat has become a common way for businesses to connect with their customers. It's easy and convenient, allowing clients to contact companies with issues and questions. The merchant can respond immediately, which boosts customer satisfaction.
These chat widgets for websites help businesses save time and money by reducing the need for e-mails or phone calls. Furthermore, live chat can capture a customer's feedback, which a seller can use to improve their services and products.
Overall, a chat widget on your website will enhance customer service, which is one of the major driving factors for a successful business.
Why Do You Need an Alternative to Drift Live Chat?
Recently, businesses have moved away from Drift and toward other live chat platforms. While it's a great chat widget for a website, the pricing and features are not as competitive as they once were. This is, of course, due to newer live chat options flooding the market.
Other than Drift's price, users experience a few disadvantages. There's a steep learning curve to navigate the product because of its intricacy, for one. It also only offers two channels of communication (e-mails and websites).
Some chatbot components, such as video, audio, and galleries, are not supported. This drawback prevents you from creating a stronger media conversation.
Other chat apps and chat plugins for WordPress provide similar features to Drift at a fraction of the price. With these tools, you can still offer your customers the same level of service without breaking the bank.
The Best Drift Live Chat Alternatives
If you're looking for a Drift Live Chat alternative to enhance your customer service, there are many options. We'll discuss these live chat plugins, taking into consideration their features and pricing.
Chatway
Chatway is not just a great alternative to Drift but also an intuitive live chat solution that makes customer service easy, no matter where your customers are coming from.
Instead of confusing procedures or unpleasant obstacles, you and your customers will be connected seamlessly. Your company may open a direct line of communication with your customers with only a few clicks, removing obstacles to contact and making customer care an absolute delight.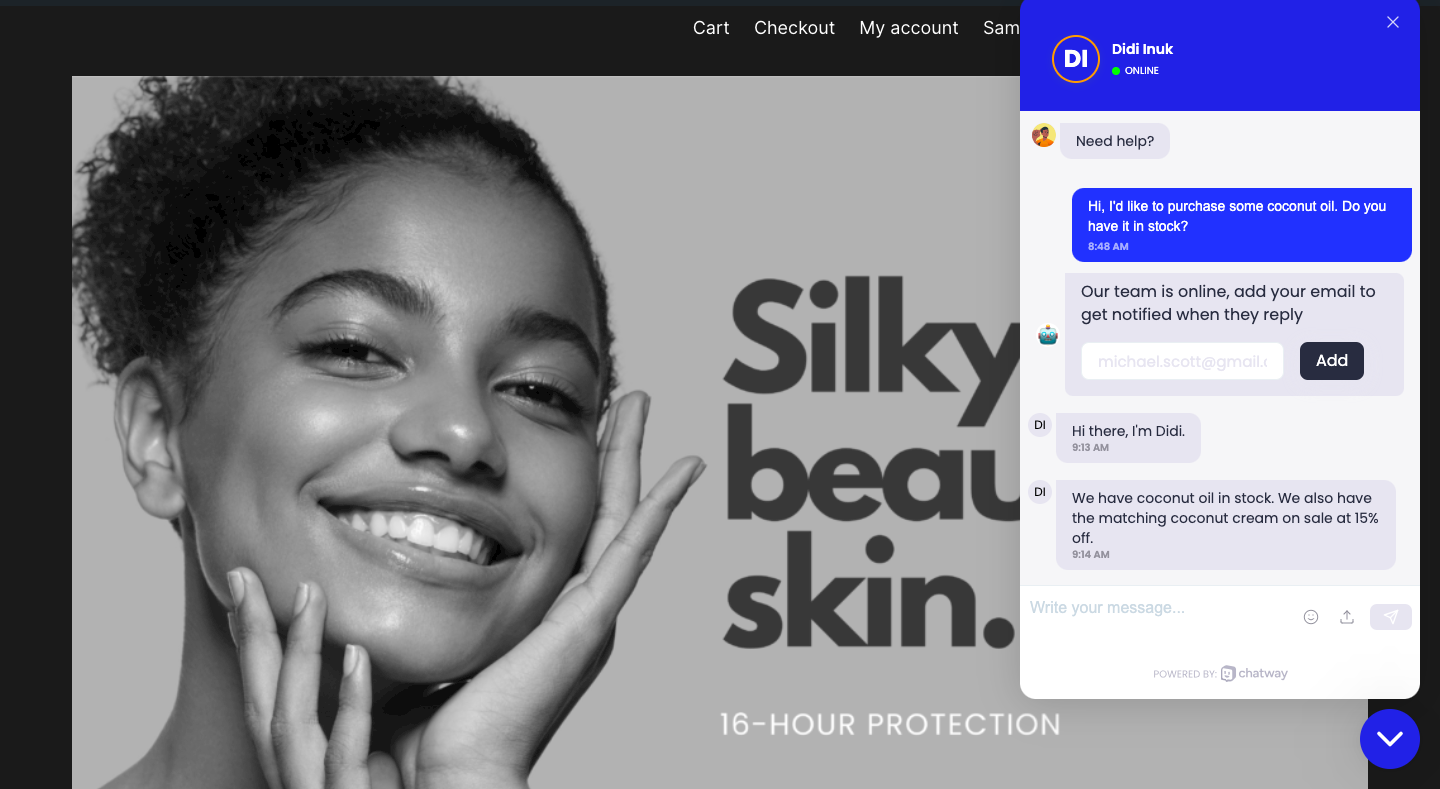 Simplicity and user-friendliness sit at the heart of customer service. Chatway exemplifies this idea by providing a straightforward, productive, and trustworthy means of communicating with your target audience. It's more than simply a live chat feature; it's your ticket to stress-free interactions with customers.
These features make Chatway a worthy alternative:
Real-time messaging: Customers can get quick answers to their questions, reducing waiting times and improving overall satisfaction.
Customizable chat widgets: Widgets can be tailored to match your company's branding, creating a cohesive and professional customer experience.
Chat transcripts: Customers and agents can refer back to previous interactions, ensuring a context-rich support experience.
Canned responses: Agents can save and reuse common responses, providing consistent answers and speeding up resolution times.
File and image sharing: Customers can share screenshots, images, or files to illustrate issues, leading to more accurate solutions.
Agent availability status: Customers know when agents are online, reducing uncertainty and setting clear expectations for response times.
Your agents can also keep up with customers and never miss any important moments using the Chatway mobile apps (iOS & Android)
Chaty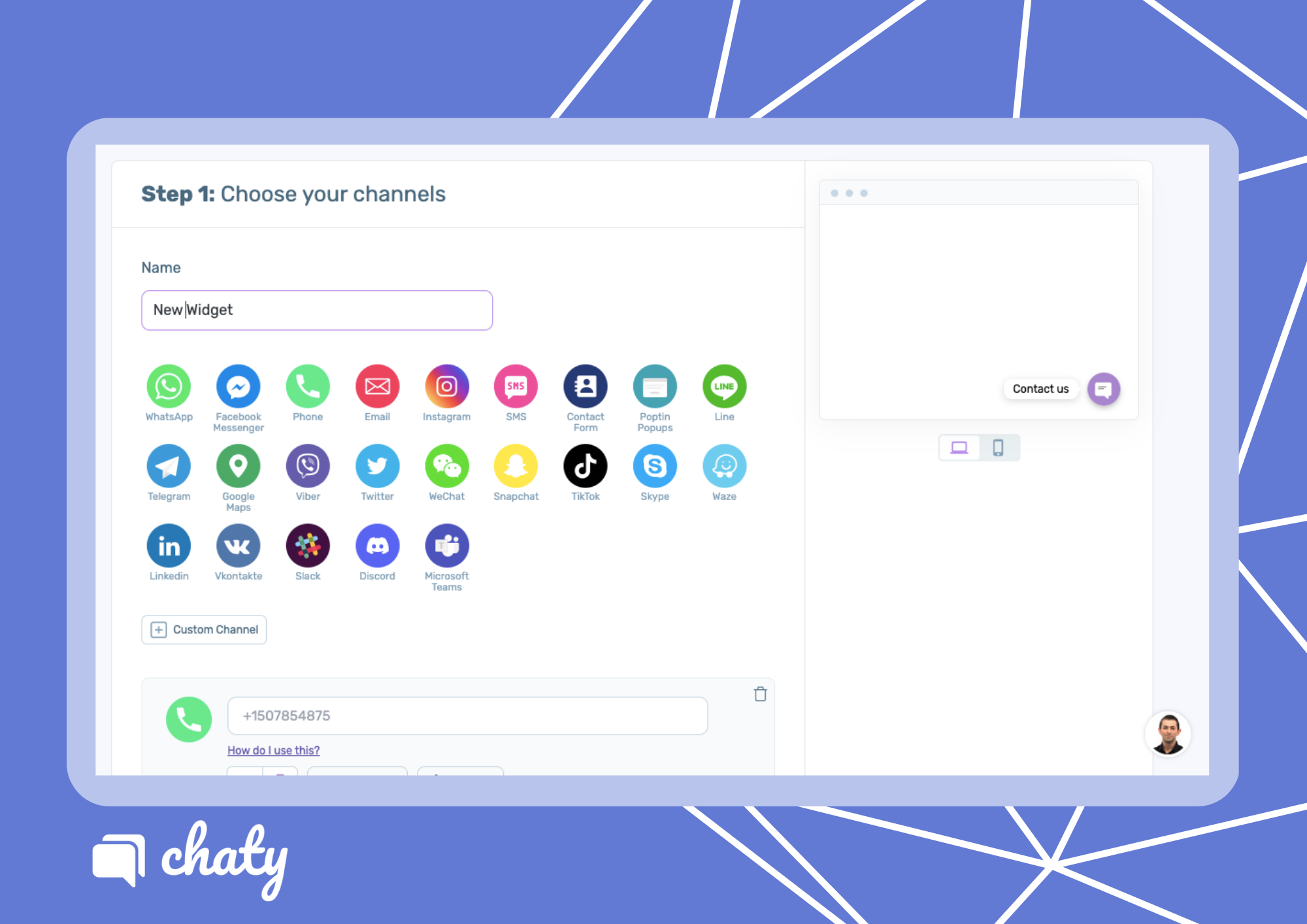 Chaty is a popular and simple-to-use chat plugin for WordPress. It opens the door for you to connect with customers outside of your website. This chat widget allows you to interact with customers on their preferred chat app, including WhatsApp, Facebook Messenger, Viber, Line, TikTok, Instagram, WeChat, and Telegram among others. It's one of the top alternatives for Drift.
Chaty Key Features
Over 20 social platforms are integrated. You can create a Facebook button, or a WhatsApp button, for example, using the widget. All customers have to do is click and they're connected to you via their preferred chat app.

Support for custom channels. You can easily add a channel that Chaty doesn't support. Customers can access your business on any platform.

A customizable, straightforward user interface makes it easy to showcase your unique brand and gives users the best possible customer service.

The targeting and trigger features can be controlled to increase attention to your website. You can direct when the chat widget appears.

It's a lightweight chat plugin for WordPress that works with any website. With its top-notch coding, you get accurate and fast responses. It only takes a few minutes to get started.

Garner valuable information about your website with tracking metrics through Google Analytics. You can use this data to guide your business campaigns and evaluate your marketing strategies.
Chaty Pricing
One of the great things about Chaty is that it has an affordable price package that can fit anyone's budget—even if you don't want to pay a dime. The free option is limited, but you can start there to try things out before upgrading your plan if you wish.
Moreover, the monthly packages are reasonable, and you save money when you buy annual plans. Prices range from $9 to $49 a month. 
Tidio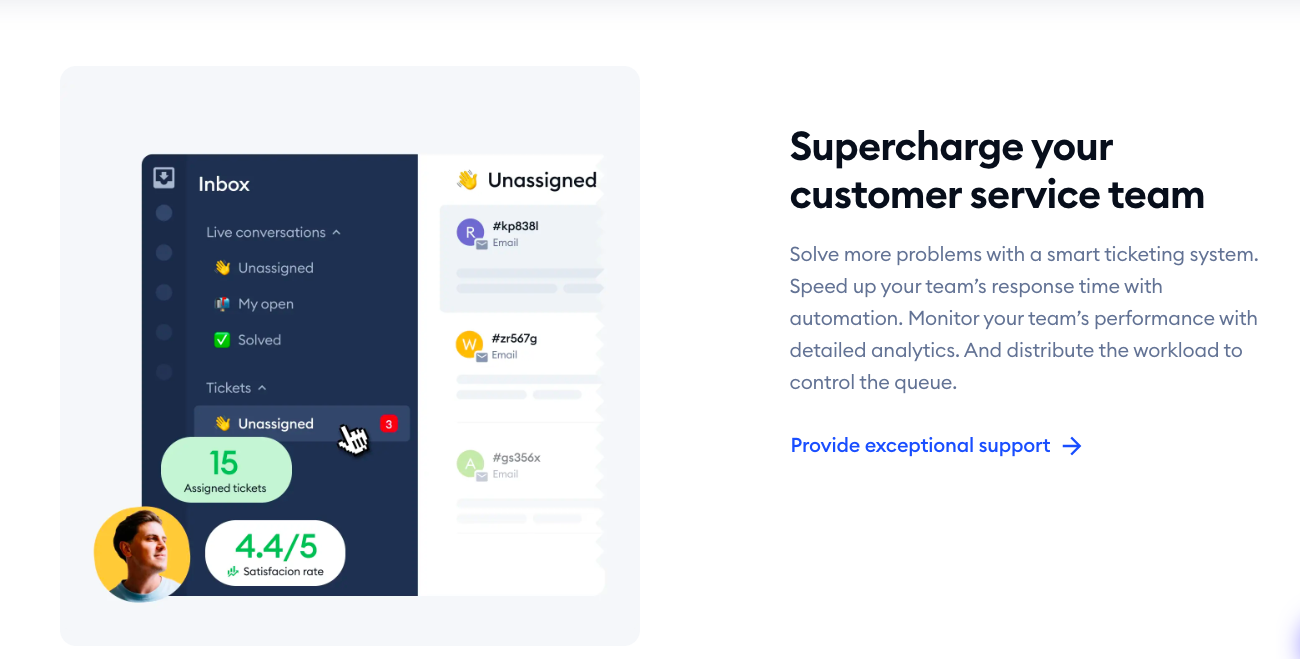 Another alternative for Drift is Tidio. This innovative, all-in-one chat widget for your website helps you deliver top-notch customer support and boost sales. The trusted live chat plugin is used and trusted by more than 300,000 companies around the world.
Tidio Key Features
Live chat is offered as a sidebar, dedicated page, or as widget that can be customized.

You can integrate live chat with social platforms. There's an Instagram and Facebook button, which leads customers to their preferred channel.

Automation triggers give insight into website activities. You'll know when visitors are new to your site, when they open a page, the amount of time they spend on a particular page, and when an operator fails to respond to messages.

This chat plugin for WordPress facilitates automated chat messages, sending e-mails, and removing or adding tags from buyer profiles.

Pre-chat surveys can be integrated to gather visitors' email addresses, names, and phone numbers before a chat begins.

Fast responses can be set up to answer frequently asked questions. Links to helpful content can also be added.
Tidio Price
Tidio offers several price packages, including a free package with no commitments. If you have a larger business, the packages range from $19 to $289 a month. You get a discount on monthly prices when you choose annual plans.
LiveAgent
This online help desk is a good solution for small to midsize online companies. The platform offers one of the fastest-performing chat widgets.
LiveAgent Key Features
Advanced live chat features are at your fingertips. The chat button is easy to integrate and is customizable. Chat overview allows you to see the pages being browsed and for how long.

You benefit from an enhanced ticket management system. This feature organizes all your client inquiries in one place.

The agent collision detection feature prevents more than one agent from working on the same ticket.

A call center feature handles large volumes of incoming calls from customers.

You can interact with patrons on various social media platforms, including Instagram, Twitter, Viber, and Facebook.
LiveAgent Price
There's a free forever option, but it comes with limitations. To take advantage of every feature LiveAgent offers, the price packages are from $15 to $49 a month.
Zendesk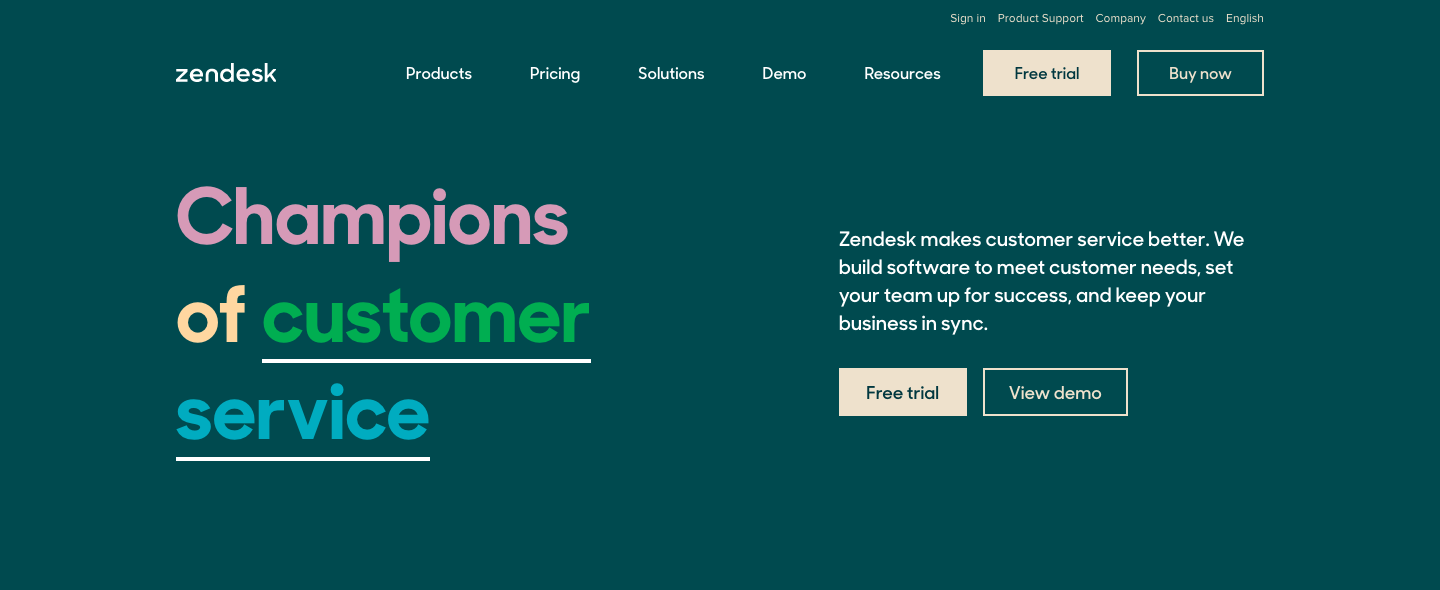 Zendesk is another alternative to Drift. This robust customer service application can be used to boost your business. It's a popular option because of its flexibility and tools.
Zendesk Key Features
Two types of chats are offered. Zendesk Live Chat allows customers to interact with your business on your website. Zendesk Messaging integrates a WhatsApp button, Facebook button, and more to extend chats to social platforms.

The ticketing system makes it easy to manage customer tickets efficiently and effortlessly.

Zendesk Explore offers helpful analytics that you can use to enhance your online presence.
Zendesk Price
This chat widget offers plans for everyone, as well as enterprises. There are several pricing packages to choose from, but prices range from $19 to $215 a month.
LiveChat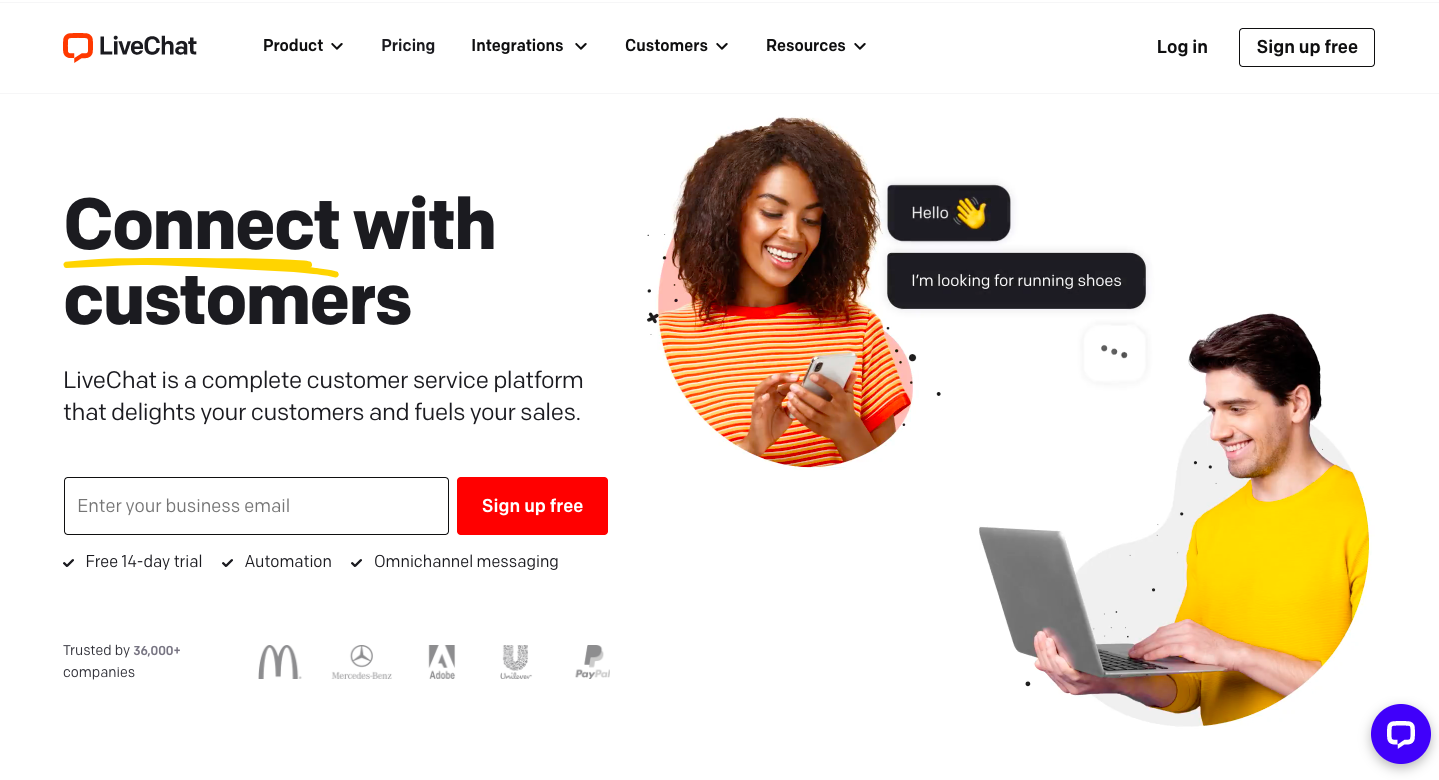 LiveChat is another exceptional chat widget for a website. The comprehensive customer service assistant was designed to drive business sales.
LiveChat Key Features
The app's live chat widget is customizable, so it blends in naturally with your website. Advanced reporting capabilities track sales teams' performance, increase productivity, and spot improvements, all of which can boost sales.

Integration with several live chat apps, including WhatsApp, extends your company's reach when communicating with consumers.
LiveChat Price
Pricing starts at $20 per month for a starter suite to $59 per month for the business package. There's an enterprise package option, but you have to contact the company for pricing information.
Bottom Line
Customer service has progressed significantly. If you run an e-commerce entity, chances are you'll benefit from a chat widget for your website. Keeping up with a high volume of clients can be a handful, but these live chat plugins can make your life easier.
There are plenty of them on the market that gets the job done as Drift does. However, the other options can save your company money.
These alternatives to Drift Live Chat have more advanced features at cheaper rates. You can interact with your customers and boost your business while still keeping money in your pocket.