These days, an attractive website with great content is not always enough to really engage with your customers. Interactive website elements are making waves across a range of digital businesses- especially live chatting. 
Integrating a live chat feature onto your site is an excellent tool for business and consumer engagement. Chatango is one of the most popular software, but it is not the only option.
Here are seven of the best Chatango Alternatives and a run-through of what you can expect from each. 
What is Chatango?
Before we get into the details of our favorite choices, let's talk a little about Chatango. It is an advanced and flexible group chat app that works with almost any website. Chatango offers companies a completely customizable chatbox design that they can easily monitor and moderate.
You can set up chat tabs, popup chat boxes, tickers, and a variety of other interactive designs. Filter out trolling and inappropriate comments using advanced text analysis and community moderation tools. It works on all devices and maintains a high operating speed- even under pressure.
7 Best Chatango Alternatives
Chaty is a WordPress chat plugin that lets website users and owners chat live via various communication apps including WhatsApp, Messenger, Viber, Skype, Telegram, social media apps, and more.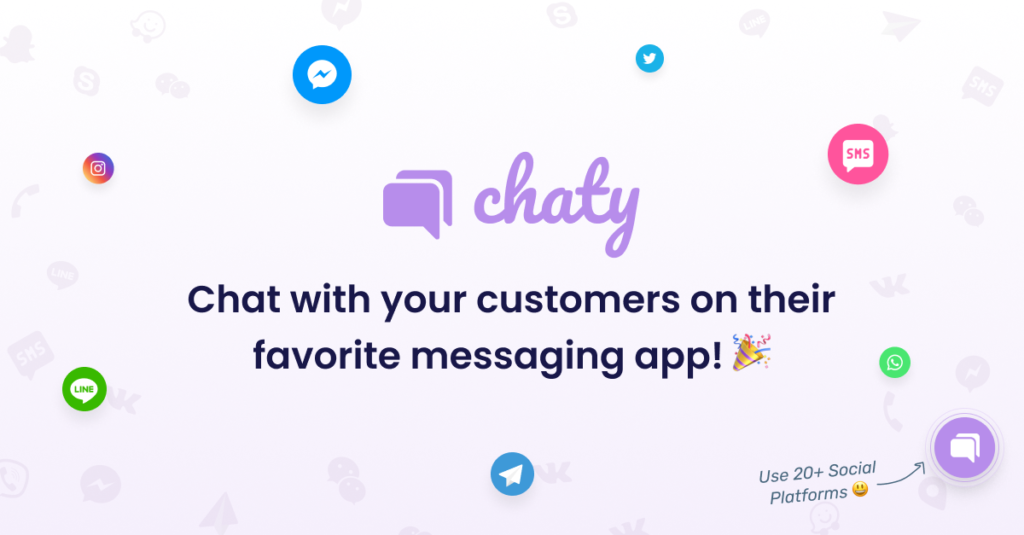 Features
The core features of Chaty revolve around creating seamless, efficient communication that tailors to each business and its customers. It has a WhatsApp plugin for website connections, along with over 20 other platforms. 
Chaty is all about blending unique websites with well-known social media outlets to create a flow for clients that feels authentic and easy.
Chat plugin for website use across many platforms
Customizable pre-set messages for automated communication
Google Analysis metrics tracking
Support building for enhances live service features
Flexible interface that you can adapt to suit your brand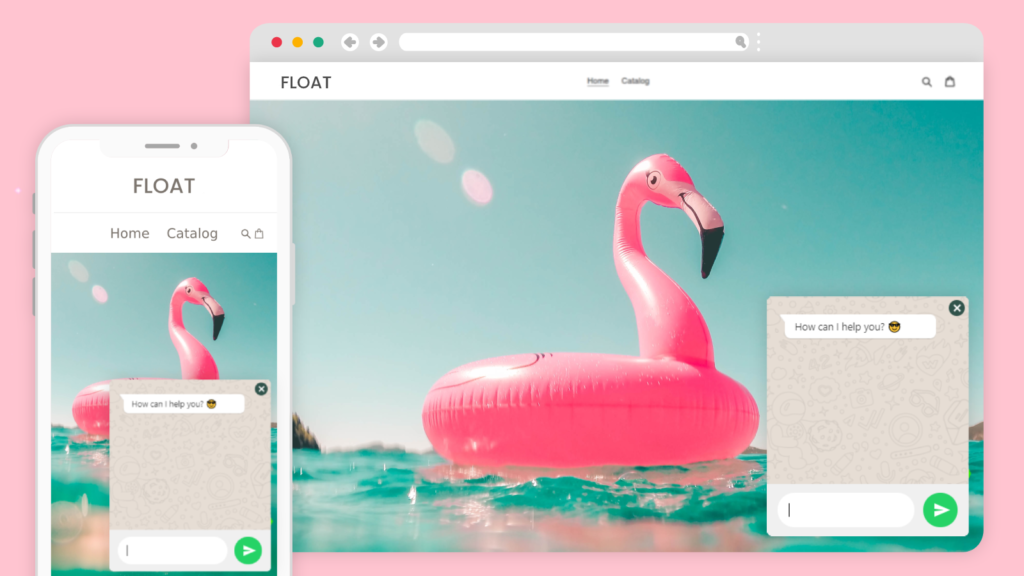 Pros and Cons
Pros
24/7 online customer support
Live training plus learning documentation provided for new users
Free trial available
Works with more than 20 social platforms
Customizable interface
Cons
Free version only allows 500 monthly visitors
Can take time to figure out the system
Pricing
There are four standard price plans available, although the site advertises custom plans for large-scale operations. Here are the tiers:
Free Plan ($0 monthly): maximum 500 visitors per month. It includes most of the key features of the paid plan, but it does not offer the same level of scheduling, targeting, and customization. 
Basic Plan ($9 monthly): maximum 10,000 visitors per month. You already gain access to all the features on this price plan, making it one of the best packages for most businesses in the early stages of growth. 
Pro Plan ($15 monthly): maximum 50,000 visitors per month. Again, all features are available but you can work with more unique users. When things start taking off, this is the level you need.
Growth Plan ($29 monthly): maximum 150,000 visitors per month. Larger businesses looking to continue their upward trajectories can upgrade to the growth plan and connect with even more people.
All plans come with a 20% discount when you subscribe annually. If you decide to change plans, the amount is adjusted on the annual bill accordingly to avoid the hassle of cancellation and setting up a new account. 
See Chaty pricing here.
Who Is It Best For?
Chaty App is great for anyone who wants to increase conversion rates and connect with customers. Developing businesses that work with social media as a big part of their marketing campaigns can seriously benefit from using Chaty.
If you want to try Chaty, you can sign up now for free!
LiveAgent
LiveAgent is a chat app designed predominantly for live online help desks. It is one of the fastest software setups of its kind and boasts an impressive roster of clients, including BMW and Oxford University. 
Features
Customer support is the name of the game with LiveAgent. The features are advanced and easy to use. 
Mobile use
Customer case creation and management
Automation features with customizable options
Detailed reporting capabilities
Full live chat setup
Pros and Cons
Pros
Premium service
Excellent technical support
Free trial available
Available in more than 30 languages
Cons
Sometimes user numbers are inaccurate
Logs users out after a certain time, which can be frustrating
It is expensive
Pricing
There are four tiers available at LiveAgent:
Free ($0 monthly): It is a limited service that cannot work for a big operation.
Ticket ($15 monthly): More features are available but it is still far from the full package. 
Ticket + Chat ($29 monthly): This is the first package that provides the main features advertised.
All-Inclusive ($49 monthly): Excellent package but not within every budget. 
Please note that all prices are per agent per month. 
Who Is It Best For?
LiveAgent is best for a growing business with a big budget that wants to enhance its customer support. It is great for teams who need to work collaboratively. 
Tidio
Tidio combines free chat on the website with increased sales conversion. It has a great messenger WordPress plugin and is a favorite amongst e-commerce websites.
Features
The software is well-rounded and simple, with a few great features.
Pop-up chat for website integration
Messenger plugin for website and in-app chatting
Customization
Notification tracking and managing
Pros and Cons
Pros
Simple drag and drop design
Good training material
Smooth free chatting
Excellent lead development
Works well as part of a marketing campaign
Decent free plan
Cons
Lack of control over individual accounts for admins
Takes time to master multi-site management
Limited pricing options
Pricing
There are two paid tiers plus a free option with Tidio. 
Communicator plan ($15 monthly): It is suitable for one agent and includes most of the best features. 
Chatbots ($39 monthly): Works for three operators and includes enhanced automation features.
Who Is It Best For?
Tidio is good for e-commerce sites that want to use live chatting to generate leads.
Intercom
Intercom is a handy chatbot service that combines automated communications with live chatting.
Features
There are three main elements to Intercom:
Help desk feature
Chatbot feature
Live chat widget
Other important features include:
Message management tools
Customer data tracking
More than 300 app integrations, including a WordPress plugin and a Shopify chat plugin
Pros and Cons
Pros
Attractive and simple user interface
Quick setup
Powerful integrations 
Great  customer service
Easy access to all materials
Cons
Hidden costs
Non-customizable help desk layout
Pricing
Intercom is not particularly upfront with its cost. Because it aims to provide a highly professional and tailored service, it offers memberships on a case-by-case basis. You need to contact the company to discuss your business and get a quote. 
The prices are calculated based on the size of the team, aka how many agents need the use of the program. Additionally, the number of monthly consumers plays a part in the final cost. Startup companies can apply and if they are eligible can have a plan from $65 monthly, according to the website. 
Who Is It Best For?
Intercom is marketed toward serious businesses with big digital marketing plans. If you have a team and funds to invest in your user engagement, this could be an excellent choice. 
Zendesk Chat
Zendesk Chat is a powerful multi-channel chat and support platform designed to make conversations with clients easier. 
Features
The feature set at Zendesk is highly professional and management-focused. It is about building a well-oiled communication machine. 
Account management and task setting
Data reporting
Automated responses
Live chat boxes
Pros and Cons
Pros
Easy for project managers to have an overview of their team's activity
Extremely versatile
Great feature set
Useful for collaborative teams
Advance chat capabilities
Cons
Interface could use some work
One of the most expensive options
Dashboard is a bit cluttered
No free version
Pricing
Zendesk has four price tiers, each with different features:
Support Only ($19 monthly): Limited features for basic tasks
Suite team ($49 monthly): A great starting point for an established business looking to improve
Suite Growth ($79 monthly): Upgraded version that comes into play when a company needs to level up
Suite Pro ($99 monthly): Aimed at corporate organizations with large scale needs
All prices are quotes per person. 
Who Is It Best For?
Zendesk is best for already successful businesses with money to invest in improving their customer engagement.
GetButton
GetButton is a simple way to connect your website to popular messaging apps.
Features
Integration with all main messaging platforms
Customizable buttons
Data tracking
Pros and Cons
Pros
Fast and easy way to connect with guests through social media
It is free to use
Cons
The features are very basic
Pricing
GetButton is a free WordPress plugin!
Who Is It Best For?
If you are a small business on a tight budget, this is the place to start. 
Callbell
Features
Reporting analytics
Simple live chatting
Branding customization
Pros and Cons
Pros
Decent free plan for small businesses
Very easy to use
Enjoyable user experience
Cons
It does not offer a lot of the features that many companies may need
The packages are pretty basic
Limited integrations
Pricing
Callbell has a free version called Widget. There is then only one set price tier:
Chat Management ($12 monthly): The price is per user and is a comprehensive offer with all the best features. 
There is also Callbell Enterprise, but prices are only available on request. 
Who Is It Best For?
Callbell is marketed towards B2B companies that mean to put more focus on communication. 
Recommendation
Our top recommendation for the best Chatango alternative is Chaty. It has the best range of features for an easily manageable price. Try it out for yourself today and see how much your business can benefit! Sign up here for free!