Every day proves to be a challenge to meet customer expectations. Nowadays, customers expect nothing less than the best online customer service and as fast as possible.
How are companies succeeding in providing fast customer service while supporting the highest quality? The answer lies in deploying a perfect balance between humans and service chatbots.
In this article, let's learn more about how you can get that desired balance.
Preserving Human Touch on Customer Service
It may seem artificial intelligence (AI), automation, and chatbots are the new solutions to customer service woes; the reality is, they feel as if they have lost touch with the humane element of customer experience.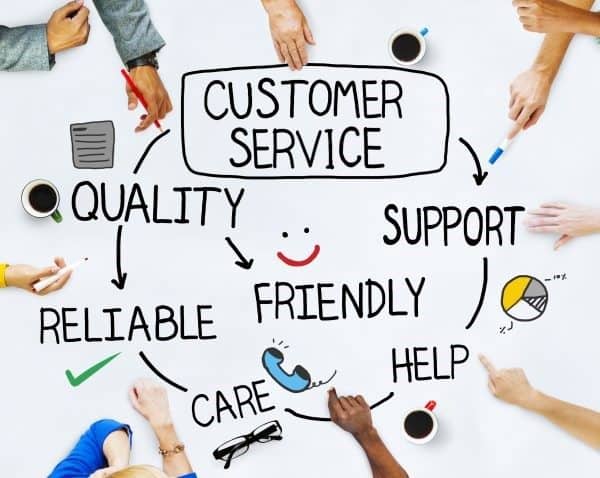 The human touch that is being spoken of refers to the empathy, respect, and flexibility that customers wish to be treated with. While service bots are probably thinking that this may be an automation absurdity, technology seems to lack on these particular service fronts.
If customers are explicitly expressing a need for better human service, then this implies that they want the aforementioned human touch across their experience in customer service.
This is mainly because a customer bases their purchasing decisions on their emotions. Therefore, their feelings ultimately decide how they will act.
The emotional awareness that a customer is given when they reach out to your company makes a difference. Unfortunately, only a human can pick up on another human's emotional cues and adjust theirs accordingly when responding. You never know when your customer service will have to calm an irritated customer or even upsell a significantly invested one.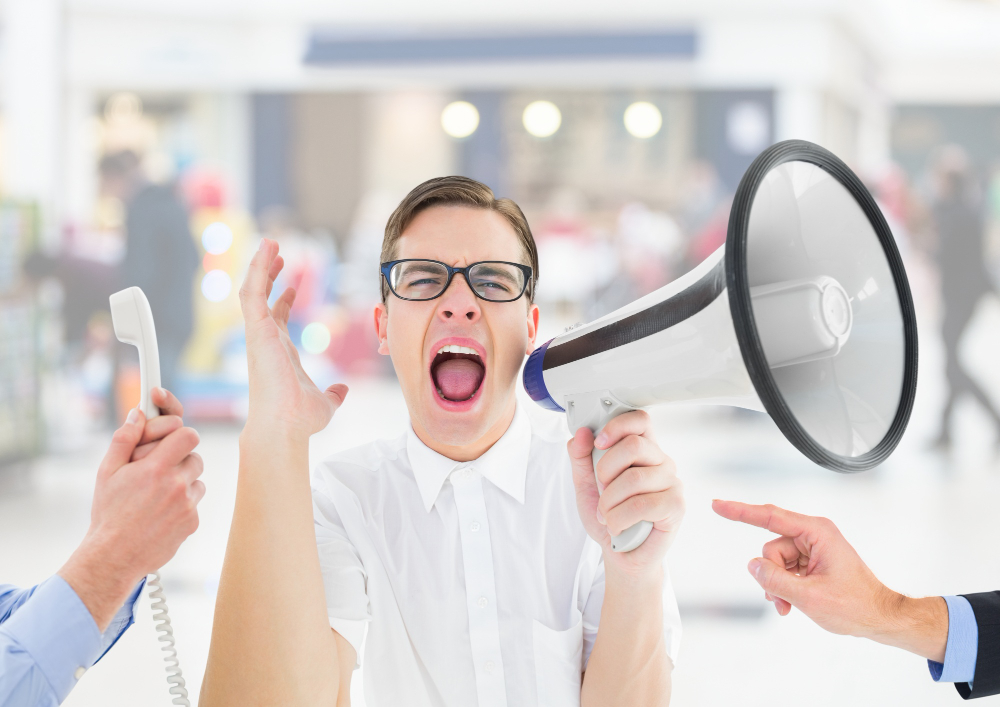 If you provide your customers with a good customer experience, they will most likely associate your company with positive emotions, promoting trust. However, the opposite happens when a bad and, more so, an emotionless customer experience is provided.
You want your business to cultivate customer loyalty; if you wish this to happen, you need trust from your customers. If you don't have confidence, you probably won't need a customer support team for much longer.
Growing Digitalization
Human agents are not machines, so your customer support team cannot work with machine-like efficiency and consistency, nor can they disregard their emotions from the equation when necessary.
This is where you need to utilize technology; it is the only technology that can handle routine customer service responsibilities. Customer service digitalization has only recently begun to gain more ground.

Al chatbots and digitalization on customer service
The trio that has established themselves as part of the customer service scene is an automaton, Al, and chatbots. With these big three at play, a massive bulk of customer service can be dealt with. Automation, for example, is all about getting customers to the desired location.
Altogether, it collects and processes data, handles administrative tasks, issues triggered comms, and usually automates the processes that accompany keeping customers onboard.
On the other hand, AI is all about getting to know your customers. This is where a customer's wants and needs are analyzed, and new levels of insights are generally reached through this. Due to AI models developed with quality data, businesses can better recognize their customer's behavior and provide better service. Chatbots are the last of the trio that will be discussed, and they are every tech town's toast.
Nowadays, human agents are being replaced with bots and used for interaction with customers. They are good at the job. In fact, all the technologies described above are great at what they are designed to do.

Typically, one would consider AI chatbots and digitalization on customer service as a win-win situation. Think about it: customers receive prompted, personalized service in all places and at all times.
As for former business owners, deploying chatbots is wasting less time on customer service by providing tech-savvy ones.
Good read: The Pros and Cons of Using AI Chatbots
Digitalization that is unbalanced
The catch is technology is not a full-on replacement for customer service. This is because the software that has been specifically designed to deal with humans can in no way offer the nuances of human touch. For example, innovative versions of machine-learning chatbots struggle with providing emotion even more.
While some chatbots can reproduce the basic fundamentals of friendliness and respect, some are even programmed to not be provoked by angry customers who have reached out; it sometimes just isn't enough for a customer.
This lack of empathy and flexibility will most likely upset more than one apple cart along the way.
Flexibility in Customer Service
In terms of customer service, flexibility can be described as how your support team agents can go out of their way to help customers. It involves problem-solving and the offering of acceptable compromises.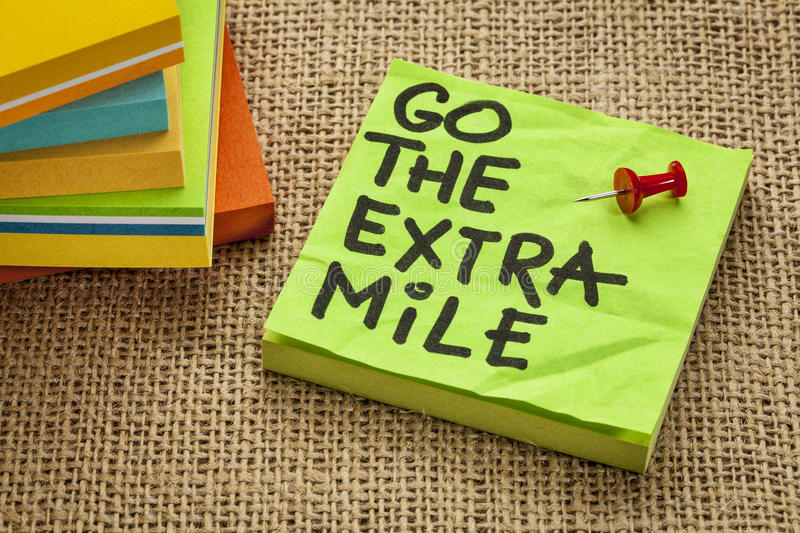 Unfortunately, with that being said, flexibility cannot be birthed from a set of rules, which is exactly what automation and AI-based chatbots follow to function.
Empathy in Customer Service
Empathy is also something that needs to be touched on. It is a known fact that technology is improving by the second. However, while developments around Al have helped chatbots begin to pick up on and understand the different emotions a customer possesses, they cannot yet respond appropriately.
In other words, emphatic chatbots are now being able to recognize when a customer is upset, happy, angry, and even satisfied, but for now, that's pretty much where it ends.
A chatbot may very well be able to offer a robotic apology and some form of compensation to a customer who has expressed emotions of being upset; they cannot provide an emotional understanding.
Thus, it can be highly superficial instead of this resulting in peacemaking. Customers may feel like their feelings, and the chatbot outright dismissed the overall situation, making for a bad customer experience.
While technology can monitor the tone of different customer interactions, human agents are still needed to deliver the empathy portion.
Digital work environment that is balanced by human mainstay
The above is not suggesting that you should now scrap your chatbots entirely, unplug your Al, uninstall your automation software, and call it a day.
After all, they still provide fantastic benefits for your customers and agents alike. Instead, the above suggests that you should strike a balance between human touch and digitalization.
Moreover, the balance is all about recognizing the fact that technologies for customer services are not replacements for your human team but rather tools.
So while it may be very tempting to pick your chatbot over Ben from tech support or Vicky from customer service, it will hurt your service in the future, and the staff you sacked will beam with a vengeance.
There is no need for any technology, let alone chatbots, to massacre the human touch. By implementing technology while having a good customer support team, you increase workforce productivity and reap the technological benefits without making waves in the customer service experience.
Achieving the balance with the Chaty App
Before this article concludes, Chaty is the recommended chat app for good customer service that provides a good balance of technology and human touch. It is a SaaS live chat version of Premio's plugin. You can sign up for free and start chatting with customers today on their preferred messaging app.
By using Chaty, a web button or chat widget will appear on your homepage, which customers can click to reach you easily through their desired choice of app.
This app provides for a chat for websites by providing a free chat on the website itself and through other supported apps. WordPress chat plugin, WhatsApp WordPress plugin, Messenger WordPress plugin, and a Spotify chat plugin are all provided plugins associated with the Chaty.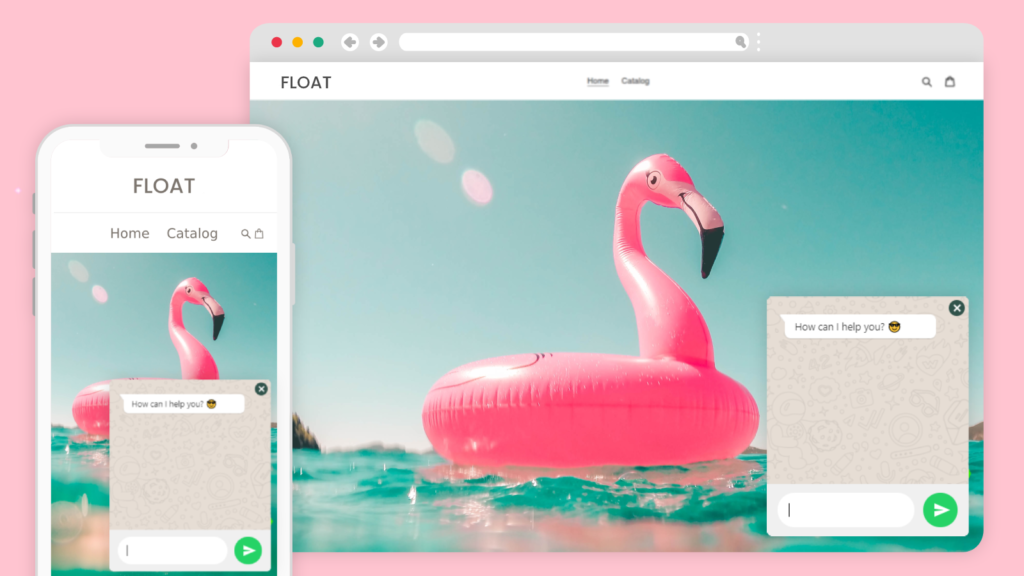 Chaty is a chat plugin for your website that covers the majority, if not all, widely used social media networks. It is a messaging plugin for a website that will provide seamless integration with that website and offer unlimited personalization of each component, which can all be installed within five minutes.
Why Chaty?
Over 20+ social platforms
Chaty can be used to make a business available to customers from almost anywhere, whether it is on Facebook, Viber, WhatsApp, Telegram, or any other popular messaging platform. Customers can get ahold of you within one click, and you can get back to them quickly and with ease.
Frictionless communication
Conversations with customers will flow naturally. However, you restrict customers from choosing their place of communication when you elect an independent live chat app. Through the Chaty App, customers can speak with you from their choice of channel.
Custom channels are supported
You can even add an unlimited number of custom channels that Chaty doesn't support with the click of a button. So now, your company is reachable from literally any and every platform.
Quality of support is improved
By using Chaty, you are not just providing support to your customers but also building relationships with them. Moreover, the quality of customer support is improved when direct chat channels like Email, Telegram, Phone, WhatsApp, WeChat, Facebook Messenger, Skype, Instagram, and many more are provided.
These chat button features are just some of what Chaty provides; if you want to know the heights this app can take your business to, visit its website today for a deeper insight.
Wrap Up
You cannot compromise customer service. That's your channel to nurture more customer trust and loyalty. Having the right combination of human interaction and technology enables you to provide a better experience while maintaining support accuracy, clarity, and efficiency.
If you don't know what tool to use, you can use Chaty chat app on your website and utilize its highly functional features that your team can use to power up your conversations with visitors.