There are many live chat apps available on the market in 2022, including Intercom and Crisp. Both communications solutions are quite popular within the marketing and sales world.
While often compared, these tools have various features and were designed for different purposes. Therefore, you must find out which is the best for your business.
Here's an Intercom vs. Crisp comparison with everything you need to know about their differences and advantages.
Read the information below and choose the chat app that your company or brand needs.
First, let's get to know what each software offers.
What is Intercom?
Four Irish designers and engineers teamed up to create a live chat widget in 2011. They ended up developing Intercom.
It's the most popular customer communications platform in recent years.
The team created the tool to help companies get closer to their buyers and build stronger relationships with users. However, it has evolved over the years. Intercom now has many more features and is a comprehensive business messaging app.
Companies can centralize their communication channels with this software solution to improve internal collaboration. It also offers a conversational platform focused on the three fundamental pillars of any business. Those are marketing, sales, and support.
Intercom has a 9% market share and works with more than 25,000 companies globally. Some of them are tech giants like Facebook, Microsoft, and Amazon.
What is Crisp?
Although it's not as popular as Intercom, Crisp has become the go-to software solution for startups and small businesses. It was created to be the best customer service and support software.
A group of young entrepreneurs launched Crisp in 2015. The French-based company has developers and engineers spread across the globe.
Crisp is a flat organization looking to offer a cheaper, faster, and easier-to-use customer service platform. It has been developed as a low-cost alternative to the industry-leading customer service providers, including Intercom.
Does your company need to optimize its helpdesk or have a live chat? Do you want to scale the relationship with your customers? If so, you can use Crisp's desktop or mobile app.
This software solution has many integrations, such as Slack, WhatsApp, Salesforce, and Zapier. All improve communication services and internal operations.
Intercom vs. Crisp: A Comparison
Now that you know about Intercom and Crisp, it's essential to understand how the two software solutions differ.
While both operate in a similar market, each software solution addresses its users' needs differently. Let's analyze each one in-depth and see their key differences.
Analysis of Intercom Features
Intercom offers a set of features to its users, including:
Business Messenger (Live Chat)
Chatbots/Customizable Bots
Automated Answers
Inbox
Product Tours
Outbound Messages
Transactional Messaging
Account-based Marketing
Management Tools
Integrations with Google Analytics, Stripe, Slack, Instagram, WhatsApp, and More
Customer Data
Mobile App Design
Desktop-level Support
Mobile Carousels
Visual Campaign Builder (Series)
Survey
Switch to Messaging Mid-Call
Demos
As you can see, Intercom is a more comprehensive platform. It's perfect for companies looking to integrate their marketing and sales operations.
The software has many valuable features. It helps business owners connect with their teams and streamline their internal processes. This way, they can better connect with the public and create stronger bonds with consumers.
Intercom makes companies build better customer relationships regardless of their size or availability. Also, it focuses on reaching more people and generating more leads. However, customer support seems like an afterthought here.
As an improved chat widget, it offers chatbot customization and automation tools, though it needs stronger and full-fledged support features.
Some things missing are ticketing, knowledge base management, reporting, and 24/7 support.
Analysis of Crisp Features
Crisp has the following features available:
Chatbots
Canned response
CRM
Shared Inbox
Ticketing System
Campaigns
Knowledge base
Status page
Live translation
Video chat
Co-browsing software
24/7 (Live Rep)
Desktop-level support
Integrations with Google Analytics, Stripe, Slack, Instagram, WhatsApp, and more
Free Trials
Crisp is the ideal tool for smaller businesses and startups. It offers a free plan and a simple interface.
This software solution prioritizes customer service. Also, you can use its desktop or mobile app to access its features in just seconds. You can still use its core tools and integrations even if you don't have a premium plan.
Crisp has a set of innovative tools, including shared browsing, a ticketing system, CRM, and call support. It also has integrations to facilitate communication and processes between companies and their teams.
However, its desktop version and app lack the tools to generate more leads and create successful marketing campaigns.
Pricing: How Much Should I Pay for Each One?
Intercom targets a major league audience. You can pay only for what your business needs. However, its small business plans start at $74 per month, well above the competition.
The "Starter" plan was designed for "very small businesses." It comes with basic features to build relationships across the customer journey. Some are chat and email support, in-product messages, and shared inbox. You can customize the plan with add-ons starting at $9 per month.
Intercom offers three plans for most businesses: Support, Engage, and Covert. With the "Support" plan, you can use various features focused on customer service. Some are live chat, ticketing workflows, help articles, resolution bots, and targeted messaging.
If you want to focus on your marketing strategy, you can choose the "Engage" plan. It has engagement and adoption tools to help companies gain recognition in the market and face the competition.
The latest plan, "Convert," has features to convert website visitors into paying customers. The group encompasses conversational chatbots, live chat for sales, and smart lead qualification.
Crisp, however, is much cheaper. Its plans start with a 100% free "Basic" for companies that need a simple chat plugin for a website to communicate with their visitors. Basic features include live chat, contact form, mobile apps, notifications, and team inbox.
If you buy this chat app under its "Pro" plan, you must pay $25 per month per inbox. It's an alternative for early-stage startups that want to improve their customer relationships. The pro features range from customization to user blocking.
Crisp's third plan is "Unlimited," available at $95 per month per inbox. It's for you if your company requires a full-featured solution to communicate with customers.
Some features worth knowing are live translation, chat reminders, and automated campaigns. It also has video chat and analytics.
Intercom Live Chat vs. Crisp Live Chat
Both software solutions have features in common, including live chat. Companies that need a chat button on their website are usually torn between Crisp and Intercom.
You may wonder: Which one has the best live chat? Let's find out.
Crisp says its live chat is much more than just live chat software. The firm states that the tool simplifies customer support and offers various features to make things easier.
A company's team can benefit from Crisp's live chat in several ways. You can respond to your website visitors, save costs, and automate processes to create proactive services.
Crisp has a 100% customizable live chat. You can customize its chat widget to fit your brand, electronic store, or mobile app. Thus, you can create a solid identity and consolidate your business' market reputation.
Also, it includes the shared inbox feature. You can connect the live chat platform to several third-party messaging channels such as Line, Instagram, Twitter, and Facebook. Therefore, you can gather all your communications in one place.
Intercom, meanwhile, offers a business messenger to chat with customers how they want.
With this chat plugin for a website, you will never miss a conversation. It saves your chat history always on any device. Users can return to a chat whenever and wherever they want.
The chat app also connects businesses with customers in seconds with built-in apps, default messages, and bots.
Intercom Vs. Crisp: Which One Offers Better Features?
The differences between both software solutions are notorious. Crisp targets startups looking for customer-focused tools to build a customer base from scratch.
With Intercom, you can design world-class multi-channel marketing campaigns and develop strategies for higher conversion.
Compared to Crisp, it offers a wider variety of marketing-related features for brands and enterprises to expand their business even further.
Its mobile carousels option enables business owners to adapt their marketing and advertising plans to new generations. This software solution also comes with smart lead qualification for those looking for leads.
Crisp also has some unique features to meet specific needs, such as phone support. Another interesting feature is its live translation to address consumers in their native language. It also has the MagicBrowse co-browsing tool to see the visitors' screen live and improve the support experience.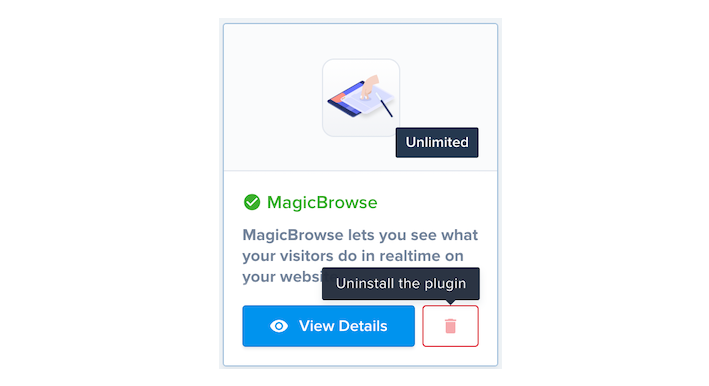 Intercom is more expensive. It focuses on larger and already developed companies.
Crisp, in turn, is much cheaper and targets small businesses.
In other words, each chat has prices and features tailored to the audience they want to reach.
Why Not Give Chaty a Try?
If you want a chat button on your website, you should check out Chaty! With this tool, you can chat with your customers using your favorite messaging apps.
It supports WhatsApp, Facebook Messenger, Instagram, Telegram, and more. In other words, you can get closer to your customers through the platforms they use the most.
Chaty brings the best of social media to your business's website. In only five minutes, you can install this chat widget and enjoy all its benefits.
Do you want to have frictionless communication with your customers?
If you use Chaty, you don't only give support. You can build strong and lasting relationships with your customers too.