Chatting to customers online is difficult, especially when the tone can be missed over chat. Giving customers one-word answers with little detail isn't the best way to conduct a live chat.
A few rules of etiquette govern any conversation, whether it is in person or across an online platform. The benefits include customers who feel valued and appreciated. Following chat etiquette rules will ensure customer retention and help bring in new business.
This article will help you save the day with 10 live chat etiquette rules for maintaining effective communication and displaying better customer service.
The Importance of Live Chat
There are many reasons why live chat is crucial for business. The most obvious is that live chat tools provide a fast channel for online communication. In a time when digital adoption is fast-growing, many businesses have sought to incorporate live chat plugins to boost website relevance for consumers.
Customer support. Live chat also allows businesses to increase sales because they can explain products within minutes to new customers who are visiting a website. All it takes are a few messages to give someone interested in your products and services the right information.
Business responsiveness. Customers also feel like they are important and can fall in love with a brand that is responsive. Often, other methods of communication don't deliver instant feedback that customers need to stay engaged. Live chat provides answers within seconds for customers who require urgent help.
Credibility. Businesses that have live chat services often come across as more professional and established. Keeping up with modern technology trends is crucial for online businesses and has particular relevance to tech-savvy generations who won't communicate any other way.
Cost-effective. Live chat plugins are cost-effective; businesses don't have to pay hundreds of dollars to get a simple chat plugin. Most live chat functions come with unlimited chat button features and an affordable monthly pricing plan.
Any business that seeks to improve customer service should understand the importance of live chat on their website. This is especially true for eCommerce businesses that want to create a fully digital experience, ensure customer satisfaction, and avoid basket abandonment. The benefits of investing in live chat are also worth the move and the price.
10 Live Chat Etiquettes To Follow
If you are playing a guessing game with understanding how to behave on a chat app, then read the chat techniques below to help you practice good etiquette and keep better customer service at the top of your list.
1. Be Courteous
To establish rapport online, one should be courteous. It only takes a few seconds for customers to know your intention and to determine if you are capable enough to handle their complaints.
Be courteous from the start because you won't get another chance to make a first impression. When in doubt, keep it polite because this helps establish an emotional connection through chat.
Being courteous means remaining calm and collected. This remains a golden rule even when the customer shows the opposite behavior. Customers who access free chat on website services will still expect the same courtesy they receive from face-to-face interactions.
2. Use Canned Responses
During peak times when there are multiple customers to deal with, canned responses come in handy. Think of some messenger apps that come with three suggestions on how to reply when someone sends you a message. These responses are less personal but a quick way to respond, rather than ignoring a message completely because you don't have the time to get to it.
Similarly, many WordPress chat plugin options help effectively manage multiple chat sessions through canned responses. Customers won't feel frustrated because they get responsive service and the customer representative doesn't feel the stress of compromising on chat etiquette through busy periods.  
3. Positive Tone Always
No one wants to chat with a negative person when they have a problem. Customers want optimistic and solutions-driven people handling their queries. Potential customers visiting a website want to be greeted with positivity.
Engage with visitors on your website through a chat widget; this is a function that enables chat for websites. We've all seen the little box in the corner of a website, a simple tool to practice positivity and gain more customers to increase sales.
In addition, chat widgets make websites look livelier and promote community engagement.
4. Be Proactive
The ability to expect customer needs is the foundation of excellent customer service for any business. This is important in the eCommerce space where customers aren't able to benefit from face-to-face interaction.
Overall, the best proactive live chat options in the market can help businesses achieve success online by providing real-time data to target a customer at the right time. Shopify chat plugin options can reduce churn rates and meet customer demands.
Similarly, a messenger plugin for website function can allow businesses the opportunity to be proactive by integrating certain messenger apps, such as Facebook messenger, into their website.
5. Practice Good Grammar and Spelling
Customer representatives can show quality support and professionalism through good grammar and spelling. Gone are the days when words get butchered over text. Good grammar and spelling show high expertise.
Customers trust a professional who reads like a well-structured essay. Use a WordPress plugin; some WordPress plugin tools run in the background and offer spelling checks for most software. When all else is done, just make sure you proofread your chat before hitting the send button.
6. Write the Way You Speak
Sometimes, using complicated jargon to explain to a customer can cause more frustration for customers. Similarly, being too formal can also intimidate and lack a personal touch to creating trust.
Incorporate a WhatsApp plugin into your website as a less formal way to communicate with customers. If you have a WordPress website, then consider a WhatsApp WordPress plugin to create customized chat functions.
In addition, this allows less formal conversation because businesses can greet customers using their names and have a more conversational tone through interactions with customer support. Many live chat apps, such as Chaty, support most social media platforms for a less formal tone.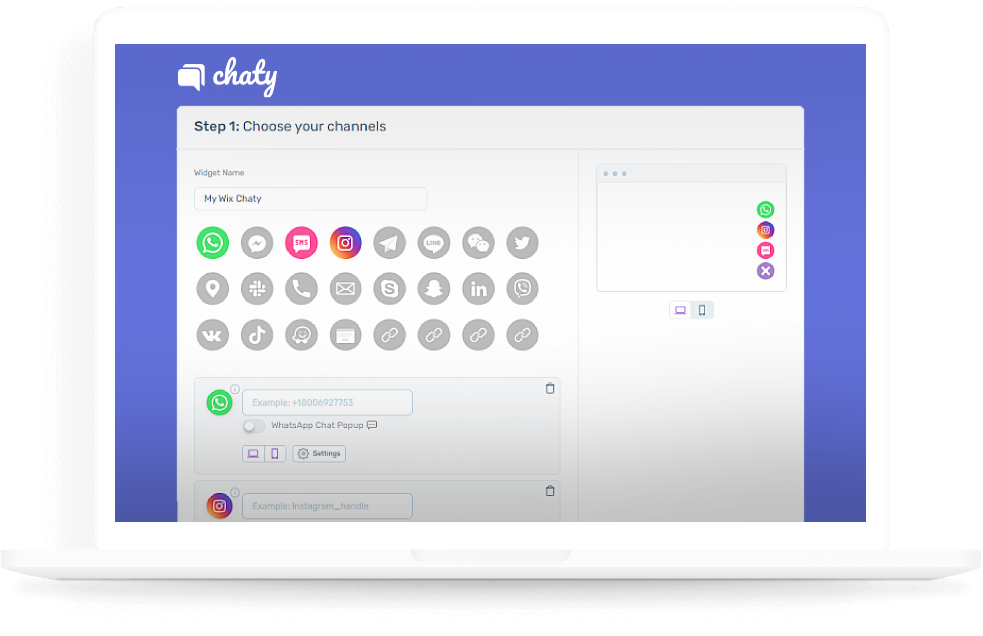 7. Add a Dash of Humor
A little humor, used appropriately, hurts no one. Remember to keep it professional but light-hearted. Humor can make the interaction more memorable for both the customer and the representative.
Similarly, the interaction will feel less stiff and chattier in the long run. However, gauge the situation because a customer who is already irate will not appreciate humor over a solution-driven approach.
A good sense of humor is not everyone's strong point. If you're not comfortable using humor, then stick to good manners and a helpful persona when assisting customers.
8. Use Emojis
Emojis are common in chats these days and can help break the ice to interacting with customers. Often, when the tone is difficult to gauge and facial expression is absent, an emoji can strike a balance.
There are simple rules to using emojis, just like it is not proper to use double exclamation marks, don't use double emojis when chatting to customers. However, an emoji can give a simple 'OK' more meaning.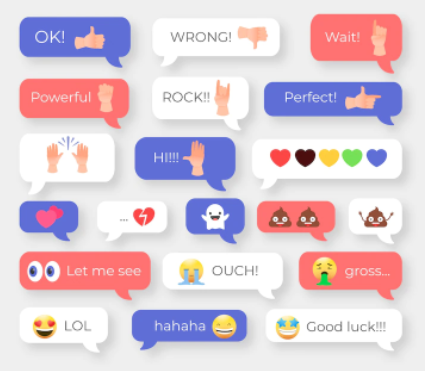 Sometimes a little smiley face can have the ability to shape an entire conversation in a customer service setting.
9. No Caps and Complicated Business Terms
Customers are not always familiar with business terms. Avoid using terms you understand but a customer wouldn't understand. If there is a need to use a specific term, try to simplify what you mean without coming across as condescending.
Try to go for something simple and put a brief explanation in brackets. This will facilitate an understanding of the customer who isn't used to business talk.
In addition, when you want to emphasize a point, try not to do so using caps. This only serves to frustrate a client because it comes across as shouting.
10. Strong Finish
Professionalism is important from start to finish, and ending a conversation on the right note is crucial. Ensure that you handle customer queries satisfactorily before concluding.
Customers who are happy with dispute resolution also deserve a pleasant farewell to make them feel like they are always welcome to keep in contact if they have another query in the future.
Thank customers and wish them a good day or night, depending on the time customer support operates. The first rule of courtesy also applies to ending a conversation with customers.
Conclusion
Customer etiquette is important to keep and gain new customers. People who visit websites often expect to see chat functions to answer questions and resolve problems. Businesses who understand the importance of live chat and good etiquette will thrive longer in the market.
There are many chat apps in the market that allow businesses to chat with customers through websites or messaging apps.
The Chaty live chat app is an example of a product that supports most messenger apps, such as WhatsApp, Skype, Telegram, and more.
Overall, the app covers many popular social networks and is a great addition to any website. Sign up for free and try Chaty for yourself.