Have you ever gotten a fantastic idea for a business but been too confused about how to turn your idea into a reality? That's the common fate of most new business owners especially if you're thinking about starting your own ecommerce store. 
While there are a variety of tools out in the market to help streamline the process of creating an e-commerce store, it can still be overwhelming for a newcomer. 
In this article, we'll break down the basics that you need to know, and get you on your way to success in just a few steps. 
Finalise On Your Ideas
Before the real work begins, you need to tie up all loose ends about the ideas for your business. While doing this, you'll need to ask yourself important questions about your ideas and plans for your business. 
Who are your ideal customers? Where do they live? What do they do? What type of products and services do they use? Who are your competitors? What unique value do you bring to the existing market? How do you intend to market your business to your customers? 
Creating a business plan is a great place to start from. It'll help you define and streamline your ideas into a cohesive business strategy. 
Set Up Your E-commerce Store
First, you'll need to choose the right platform for your online store. There are a variety of e-commerce platforms – Shopify, Ecwid, Wix, etc, – available, each with its own strengths and weaknesses, so it's important to do your research and choose the one that best suits your needs.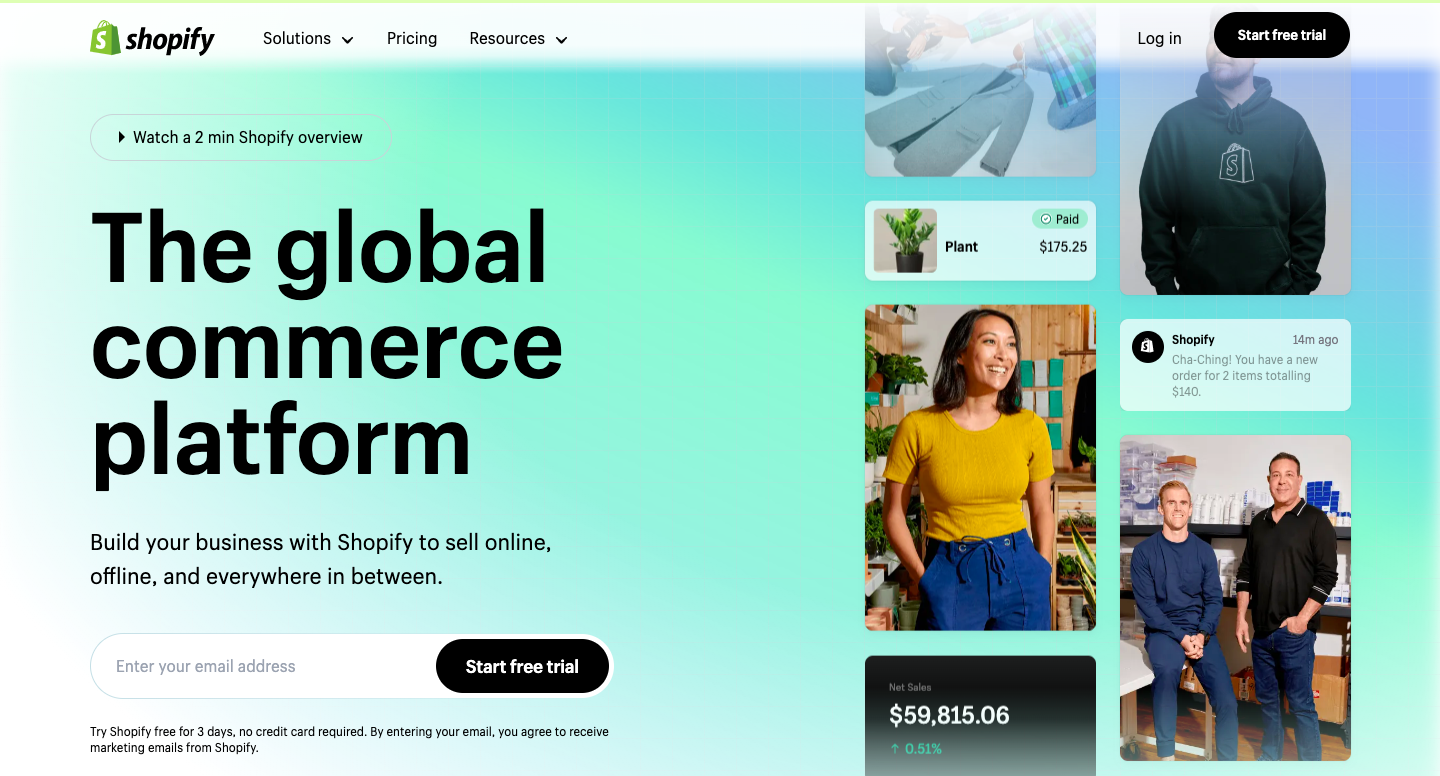 Once you've chosen your platform, you'll need to register your domain name. This is the address that customers will use to access your online store, so it's important to choose a domain name that is memorable, easy to spell, and relevant to your business.
Next, you'll need to design a user-friendly website. Your website should be easy to navigate, with clear calls to action and a streamlined checkout process. It should also be visually appealing, with high-quality images and engaging product descriptions.
To ensure that your website is visible to potential customers, you'll also need to optimize it for search engines. This involves conducting keyword research and incorporating those keywords into your website's content and metadata.
Finally, you'll need to set up secure payment gateways to ensure that your customer's payment information is kept safe. There are a variety of payment gateway options available, so it's important to choose the one that best meets your needs and offers the highest level of security.
Curate a Strong Brand Identity
The next step is to work on refining your brand identity. Work on creating a brand name and logo that's memorable, unique, and easily recognizable. Take the time to research and brainstorm ideas that accurately reflect your brand values and mission. Use tools like Canva to whip up representations of your brand. If it all seems overwhelming, you can hire a freelance designer to help out. 
Image source: Canva
Also, you need to define your unique selling point. Think hard about what sets you apart from your competitors. It should be a clear and concise statement that communicates the unique value you offer to your customers.
Next, choose your brand colours, and fonts and set the tone of voice that your brand represents. Focus on developing a compelling story about your brand that your customers can connect with and relate to. Think of how your brand story can develop an emotive connection with your audience. Use that as a way to connect your product or service to your customers.
For instance, see how Nike used storytelling marketing to connect with their audience in their advertising.
Work on Your Marketing Strategy
Before you can effectively market your products, you need to know who your target audience is. You may have figured out who your target audience is by asking yourself simple questions but it takes more than that to effectively market to them. Start by understanding their demographics, interests, behaviours, and pain points. 
Next, work on incorporating different marketing strategies for acquiring customers into your marketing approach. One of the most effective ways to reach your target audience is through search engine optimization (SEO). This involves optimizing your website and content to rank higher in search engine results pages (SERPs) for relevant keywords. 
For instance, if you're starting an e-commerce store for a bakery in your city, your keywords could include bakery near me, cake near me, or bakery in (name of your city).
Once you have identified your target keywords, work on improving your website with the best practices for on-page and off-page SEO. This will help to improve your search engine rankings and drive more organic traffic to your site.
While organic traffic is important, it's not always enough to drive sales and revenue for a holistic marketing strategy. That's where paid advertising comes in. Utilize platforms like Google Ads and Facebook Ads to promote specific messages and offers to your potential customers.
Lastly, incorporate social media marketing into your strategy to build brand awareness and recognition. Tiktok, Instagram, Facebook, Twitter, and LinkedIn are all great channels for promoting your e-commerce store on social media. Remember that each platform comes with its unique advantages and disadvantages. Focus on platforms that your target audience is already using. 
Inventory Management
As a new e-commerce store owner, you want to make sure you have enough products to meet customer demand, but you also don't want to overspend on inventory and end up with excess stock. 
It's important to implement inventory management software to help you keep track of your stock levels. Some e-commerce platforms like Shopify, have inbuilt tools that help you manage these processes easily without the need for additional software. 
You can manage inventory, shipping and order fulfilment without interacting or hiring multiple persons to manage the different aspects of inventory management and order fulfilment. 
Aim for Excellent Customer Service
When starting out, focus on delivering excellent customer service. This can be the defining value that attracts customers to your business. There are many cost-effective ways and tools to help you strategically manage customer service without breaking the bank. 
Consider using multiple options for contact including live chat, chatbots, phone, email or even a chat plugin such as Chaty on your website. 
Develop an omnichannel customer service strategy that targets and fulfils the needs of your customers on the different platforms that they can possibly contact your business.
It's also important to respond to customer feedback and reviews in a timely manner. If a customer leaves a negative review or feedback, take the time to address their concerns and try to find a solution that works for them. Learn how to handle frustrated customers efficiently. This shows that you value their opinion and are committed to providing a positive shopping experience.
Set Up Website Security
As an e-commerce store owner, one of the most important things you need to prioritize is website security. A secure website not only protects your business from cyber threats and hacking attempts but also ensures your customers' sensitive information, such as credit card details and personal data, is safe and secure.

Implement SSL encryption on your website. Use strong passwords and update your website regularly. Use security plugins to create additional security for your website. Don't leave room for hackers and cybercriminals to thrive at the expense of your business.
Analyzing Your Data and Metrics
Once your e-commerce store is up and running, track your website traffic and user behaviour, monitor your sales and revenue performance, conduct A/B testing, analyze customer feedback and reviews, and utilize analytics tools to gain insights into how well your e-commerce store is performing. 
How many visitors are coming to your site each day? Where are they coming from? What pages are they visiting? By understanding how people are interacting with your site, you can make informed decisions about how to improve it. 
For example, if you notice that visitors are leaving your site after viewing a particular page, you might want to take a closer look at that page to see if there are any issues that need to be addressed.
Also, if you notice that customers are abandoning their carts before checkout, you can analyse their customer journey to identify loopholes or possible areas that may be causing cart abandonment. 
Track your sales performance as well. How much revenue are you generating each day? What products are selling well and which ones are not? Analyse the data so you can make informed decisions about which products to promote and which ones to phase out
Conclusion
Now that you have your checklist ready, you can begin the more interesting work of setting up your e-commerce store. It may not be a walk in the park on a sunny day, but it'll be fulfilling after when the results start to pour in. 
As a pro tip, you can add an exit-intent popup to your e-commerce store and start generating leads for your business. With these tips in mind, you'll be well on your way to running a thriving e-commerce store.