Good customer service involves a network of tools to operate efficiently. The whole management system will stand at a standstill when one operating tool fails.
Even though excellent customer service doesn't rely on one factor, tracking your website chat conversion rate prevents common issues such as missed chats, long queues, bad customer experience, and ultimately, frustrated clients.
Moreover, it helps companies determine effective business strategies that work well for them. Therefore, analysis of KPI for chat support is essential when evaluating your live chat's effectiveness and determining areas that need improvement.
Companies with live chat tools need a complete understanding of key performance indicators. With Chaty, you'll be able to track your website chat metric to improve customer experience.
This article will discuss the importance of tracking website chat conversion, the chat support performance benchmarks you should follow, and how to track website chat conversion.
Importance of Website Chat Support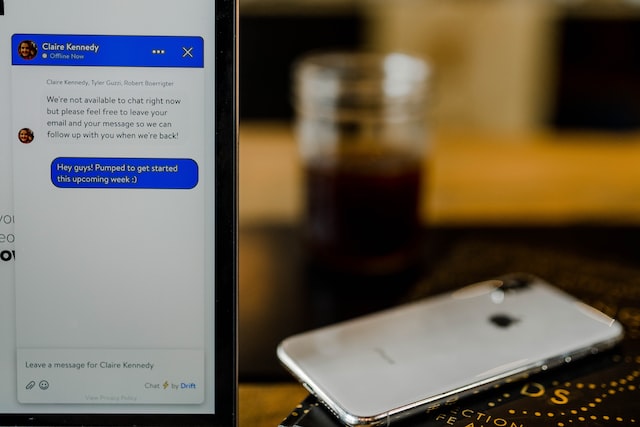 Adding a chat support system to your website can drastically improve your customer's experience. It helps you to remedy those common customer service roadblocks, increasing the team's support productivity. Plus, it gives your company a competitive edge in the following ways:
Greater Convenience
Providing high-quality customer service depends on the accessibility of your support team, as well as the timeliness of your response. Did you know adding chat apps to your website can meet these two demands? A live chat reduces customers' stress by tackling customers' issues timeously.
It avoids long queues and delayed service altogether. The support team will be able to tackle customer issues while keeping the conversation going with the customer.
Moreover, adding a live chat tells your customers that you're committed to providing a more immediate solution by reducing time-consuming roadblocks.
Improved Efficiency
Apart from greater convenience, adding live chat increases work efficiency for sales representatives. Most live chats allow sales representatives to handle more than one case at a time, increasing productivity in your support team.
This way, the team can triple their output because of this unique ability to handle multiple cases simultaneously.
It's Cost-Effective
With your support team able to handle multiple cases at a go, there's a chance you could double or triple your potential to take in more customer cases. This can help you save much money on payroll to meet higher customer support demands.
Live chats have chatbots that can automatically distribute cases to the support source.
Why You Should Track Your Website Chat Metrics
Tracking your website chat metrics allows you to understand various aspects of your business, plus areas where you need to improve.
Here is the importance of tracking website chat conversion.
Its Improves Employee Performance
Most support teams have a hard time knowing whether they're performing or not. Tracking your website chat metric gives you a transparent scorecard, showing whether or not your support team is on the right track or needs improvement, serving as chat support performance benchmarks.
You Can Identify Where Traffic Is Coming From
The truth is that tracking your website chat metrics can help you know where most customers are geographically coming from. It provides detailed insights that'll help you create targeted campaigns around this information.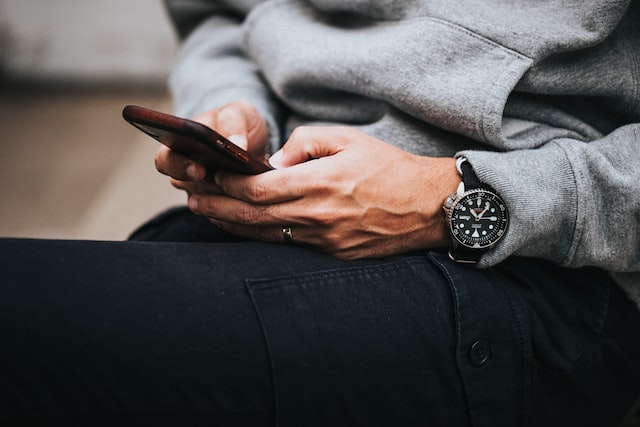 Determine Where You're Losing Customers
You can easily analyze your chat metrics and see which days and when such visitors visited your page. With this information at hand, you can ask the visitors if they need help in time before they decide to exit your page, ensuring you improve the user experience.
15 Website Chat Metrics to Track for Growth
Here are some of the chat metrics you need to track:
1. Number of Chats
This is the total number of queries during a specific period. It can either be a day, a week, or a month. The number of chats may vary depending on the type of business, the number of communication channels, and the time of year a company has.
2. First-Time Response
The first-time response is the response time a support team takes to get back to the queries submitted by customers.
If your first-time response is longer, then there's the likelihood that your customers will be unhappy. Research shows that 59% of customers will likely buy from a company with a quick response time.
3. Average Resolution Time
This is the average time your company takes to resolve customer queries. Live chat offers real-time communication between customers and your support team, making it much easier for your agents to resolve customer queries.
4. Customer Satisfaction Score (CSAT)
CSAT is the scoring rate of customer satisfaction towards your business. You'll need to measure this to see if customers are satisfied with their interaction with live agents. It's usually determined by asking a single question or a set of questions to assess customer experience.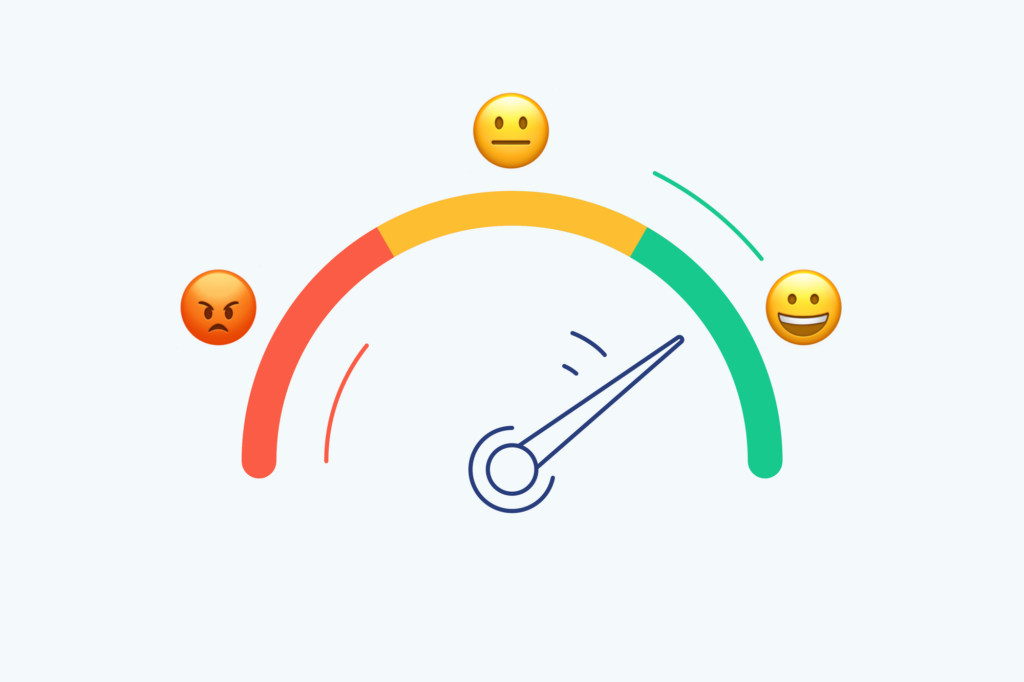 5. Net Promoter Score
This is usually a measure of a customer's likeliness to recommend your business to others. It indicates the loyalty of a customer towards your company. NPS is a meaningful way to measure the strength of the relationship between customers and your business.
6. Chat to Conversion Rate
Chat to conversion rate is the total number of visitors converted over the total number of visitors your live agents have chatted with.
If you're using live chats for lead generation, then tracking this metric is a good idea.
7. Tags
These are incredibly important as they give insight into common issues coming through your support team. It provides a better focus for training. Tagging allows your live chat support team to see where your most pressing issues are.
8. Conversation Level Metrics
Conversion level metrics help you to understand your live chat performance at a conversation level. This enables you to determine strategies you'll need to use to improve at a lower level.
9. Live Agent Metrics
Measuring customer service allows you to determine what customers think about your business and will enable you to fill in the gaps to make customer service outstanding.
10. Length of Wrap Up
After the live agents close their tickets, some work must be done to iron out a few things to make everything tidy. Agents can add some tags or notes on the tickets to ensure it's understandable for the one receiving them.
11. Use of Saved Replies
Using saved replies saves time and creates a streamlined process for customers. It also allows you to maintain your company's tone. Track saved replies to see how often your team uses them.
12. Average Wait Time
The longer you keep your customers waiting, the less valuable they feel. It's therefore wise to measure the average wait time to answer a customer's call.
13. Missed Chats
These are gone opportunities to engage customers and prospects. It usually depends on your availability. If you're missing many chats, you don't have enough resources to handle conversations adequately.
14. Total Number of Tickets
Tracking all tickets on your queue over time will measure your live agents' performance. You can easily determine how equipped your live agents are to resolve the issue from the information you get.
15. Website Visitors to Chat
The website is among the sources that allow businesses to acquire leads. When you implement a live chat, prospects are converted into leads by proactively engaging them with personalized messages at the right time.
How to Track Website Chat Conversion
Here are a few tips you need to consider to improve your website chat conversion rate:
Track live chats in opened, missed, and resolved categories to set goals and the next step for each.
Set up an internal AI bot to enable live agents to search through the internal knowledge base to find answers quickly.
Use co-browsing for faster problem resolution, especially if customers have asked a question.
Structure messaging on your messaging channel so people can quickly connect to the right team when they visit your website.
Make it easy to promote your business brand using one-click social media share.
Top Five Chat Apps with In-Built Analytics
These are the best chat apps that have proven to improve your KPI performance and metrics:
This is the perfect chat app to go for. It allows you to add plenty of communication channels to your website, plus a plethora of seamless KPI performance analytics to help you improve your customers' service experience.
Moreover, it's a 24/7 problem-solving app that allows you also to anticipate customers' issues. Chaty is definitely a game changer in the customer service experience.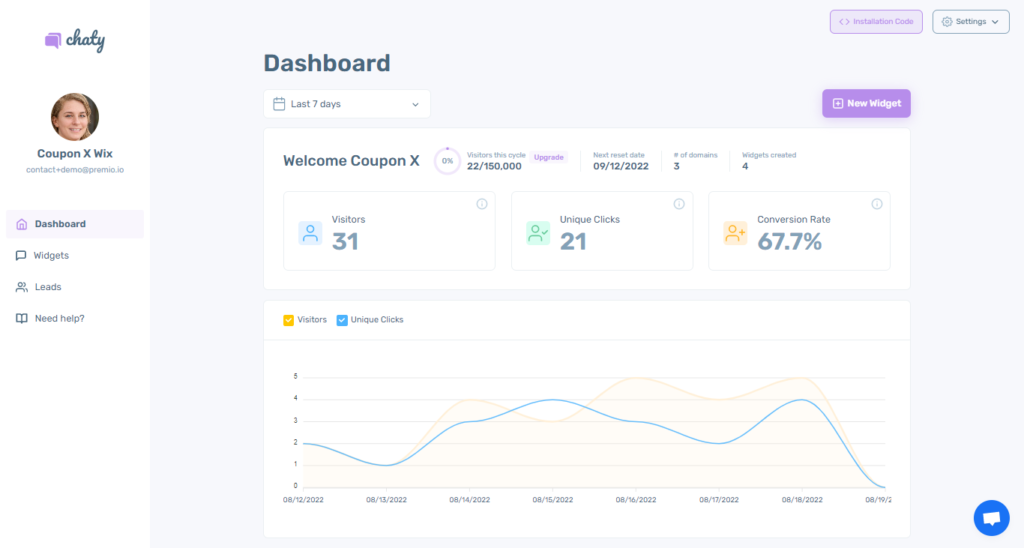 Sign up today with Chaty to try out this live chat app for yourself!
2. Georgia
The Georgia live chat is another option to centralize all customer communication. You'll be able to handle all customer communication channels from a single dashboard.
Its live chat features can easily help you track your metrics to ensure an excellent customer experience. Moreover, it'll instantly connect your live agents to customers quickly.
3. Hubspot Live Chat
Hubspot Live Chat is an excellent option to improve customer experience with unique live chat features at zero cost.
It has all CRM features at your disposal to curate custom widgets for your website, targeted welcome messaging, an in-built meeting schedule, and customer routing rules.
This gives you everything you need for a professional live chat that offers your chatbot a professional look while interacting with customers.
4. LiveAgent
Are you looking for a chat app that provides 24/7 problem-solving issues?
LiveAgent provides an all-in-one customer support solution, which includes a comprehensive live chat widget. It's known to be the fastest live chat on the market and turns your live chat into an all-around support center that doesn't need breaks.
5. Olark
Do you need a live chat that anticipates customers' issues? Well, Olark does a pretty good job at that. Its ease of use and building of customer relationships makes it seamless. This is great for companies using live chat apps to improve customer experience.
Conclusion
There's no denying the benefits of live chat and the importance of tracking website chat conversion.
Adding live chat on your website will help you connect with customers and improve your overall customer experience while boosting conversions. Measuring KPI for chat support is essential to attain the above benefits.
Chaty offers excellent tools that allow you to rate your chat metrics. Sign up today with Chaty and get the tools you need to improve customer engagement!