In this guide we'll show you how to add country targeting rules to your Chaty widget.
This can be beneficial if you want to restrict your widget to specific countries or if you have multiple widgets for different countries.
Step 1: Let's get started. Start by opening your Chaty dashboard and click on Widgets. Click on Edit next to the widget you wish to edit.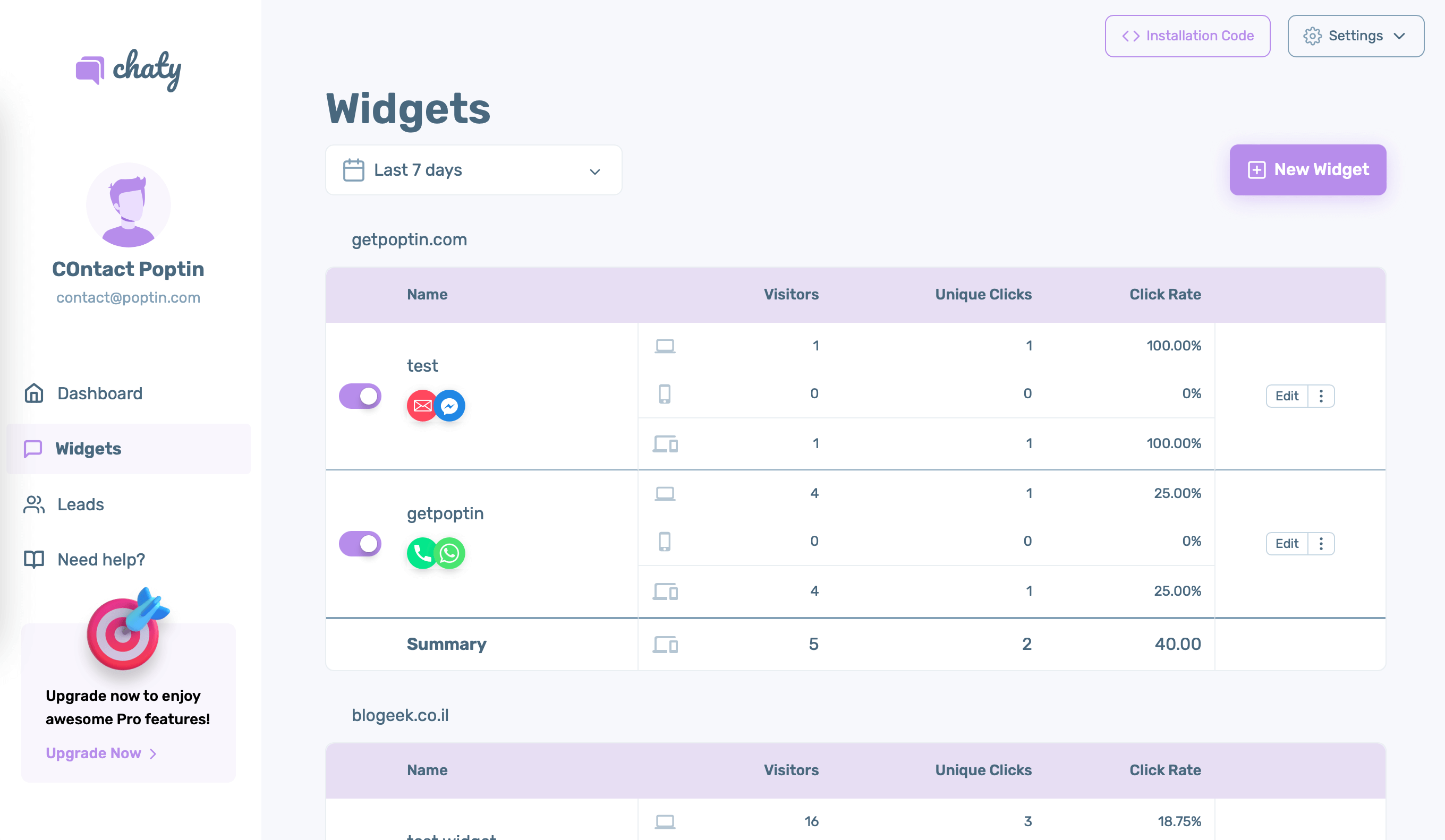 Step 2: Go to Step 3 in the settings – Triggers and targeting – and scroll down to the "Country Targeting" setting. Click on the "Add rule" button.
Step 3: A country dropdown list will appear and you can click to add one or more countries.

Keep in mind that if you have more than one widget, you need to make sure each widget is set up to show correctly to avoid overlapping widgets!
When you're done, click on the "Save" button. Now your Chaty widget will only be displayed for the specific country or countries you have just selected.