In this guide we'll show you how to add triggers to your Chaty widget – hence when you want the widget to show.
You can choose between time-based, scroll-based, or exit-intent based trigger, as well as add more than one trigger at once. Note however that your widget will be displayed once the first trigger is reached. For example, if you set a 5 seconds time-delay trigger and a 20% scroll trigger, the trigger that will show the widget is the one that is met first.
Keep in mind that the triggers only affect the first time the widget is displayed. Once the widget appears, if your visitors move to other pages, the widget will appear instantly, regardless of what triggers you have.
Step 1: Let's get right into it. Start by opening your Chaty dashboard and click on Widgets. Click on edit next to the widget you wish to edit.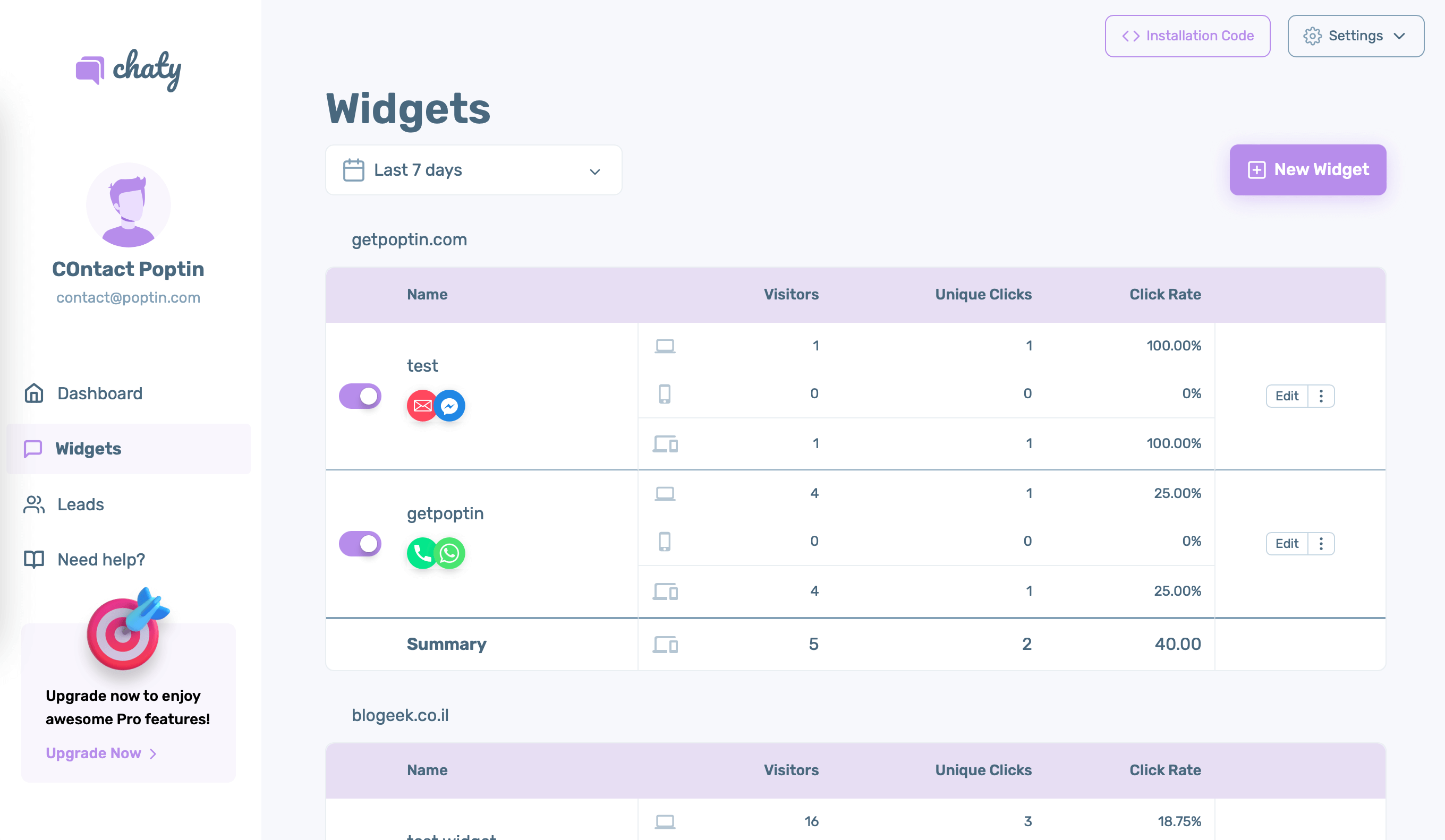 Step 2: Navigate to step 3 – "Triggers and targeting" and you will see the Triggers settings menu. There you will see the options available and you will be able to add one or more triggers to your Chaty widget.
If you want your widget to appear on page load, type 0 in the time delay trigger, otherwise add the number of seconds after page load that you want the widget to appear after. You can also set a scroll-base trigger in order for your widget to appear only after a visitor scrolls down the page, for example – half of the page. If you choose the exit intent trigger, the widget will appear when your visitors are about to exit the page.
And that's it – once you're ready, save your changes and they'll be reflected on your website immediately.