In this guide we'll show you how to launch a Poptin popup form from your Chaty widget.
Don't know what's Poptin? This is a powerful website popups and forms tool meant to engage your website visitors and convert them into customers.
Step 1: So let's dive in. First, if you need to set up your first Poptin popup. You can find out more about it in this YouTube video tutorial.
Step 2: Once you're done, from the "Popups" menu in your Poptin dashboard, click "Edit" and select "Edit display rules". Then, scroll down in the Display triggers menu and you will see the direct link to launch your Poptin popup in the "On-click" menu. Next, simply copy the link.
Step 3: You can now go to your Chaty dashboard and click on Widgets. Click on edit next to the widget you wish to edit.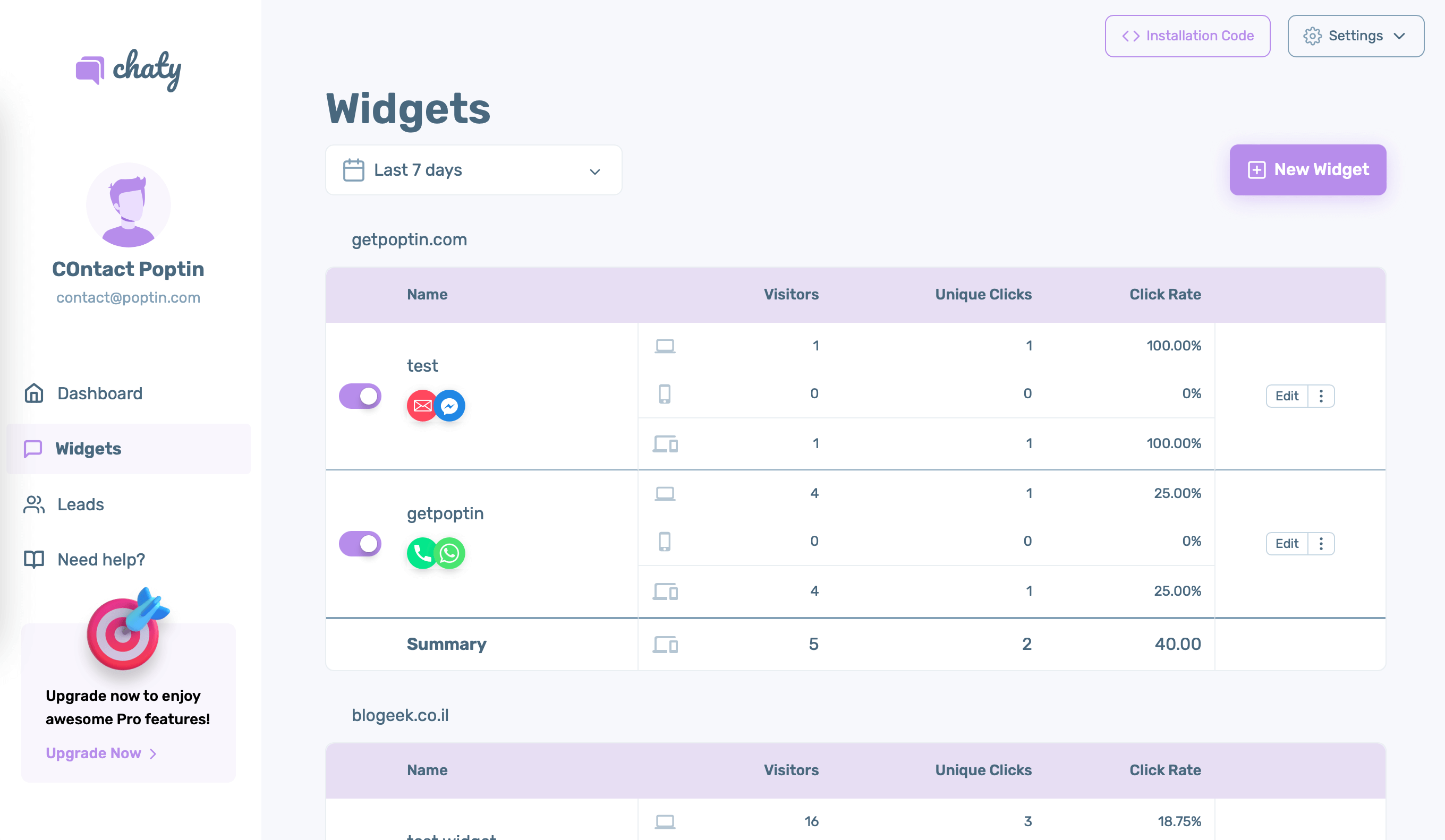 Step 4: From the first step, "Choose your channels", add Poptin as a channel. It will appear below. Then, copy-paste the Poptin popup link and choose whether to show this channel on desktop or mobile, or both.
Step 5: Once ready, click on the "Settings" button to reveal additional settings for the channel. From there you can add on hover text (the text that will show when somebody places their mouse on the channel), icon background colour or add a custom icon. If you upload a custom icon, please make sure you upload an image file of the following types: .png, .jpeg, .jpg, .gif or .svg and that it's no bigger than 100 KB.
And that's it! Once a website visitor clicks on the Poptin channel, they will reveal your Poptin popup. Depending on your settings and customisations, it may look something like this: