In this guide we'll show you how to find your Chaty contact form channel leads.
Step 1: Open your Chaty app dashboard and look for "Leads" in the left sidebar. You can also reach the page through this link: https://go.chaty.app/leads
Step 2: You will find your contact form leads there. By default leads from the last 7 days will show first, but you can adjust that from the dropdown menu. You will be able to see which widget the lead was sent from (if you have more than one widget), what domain and date, as well as the values on each field – name, phone, email and message.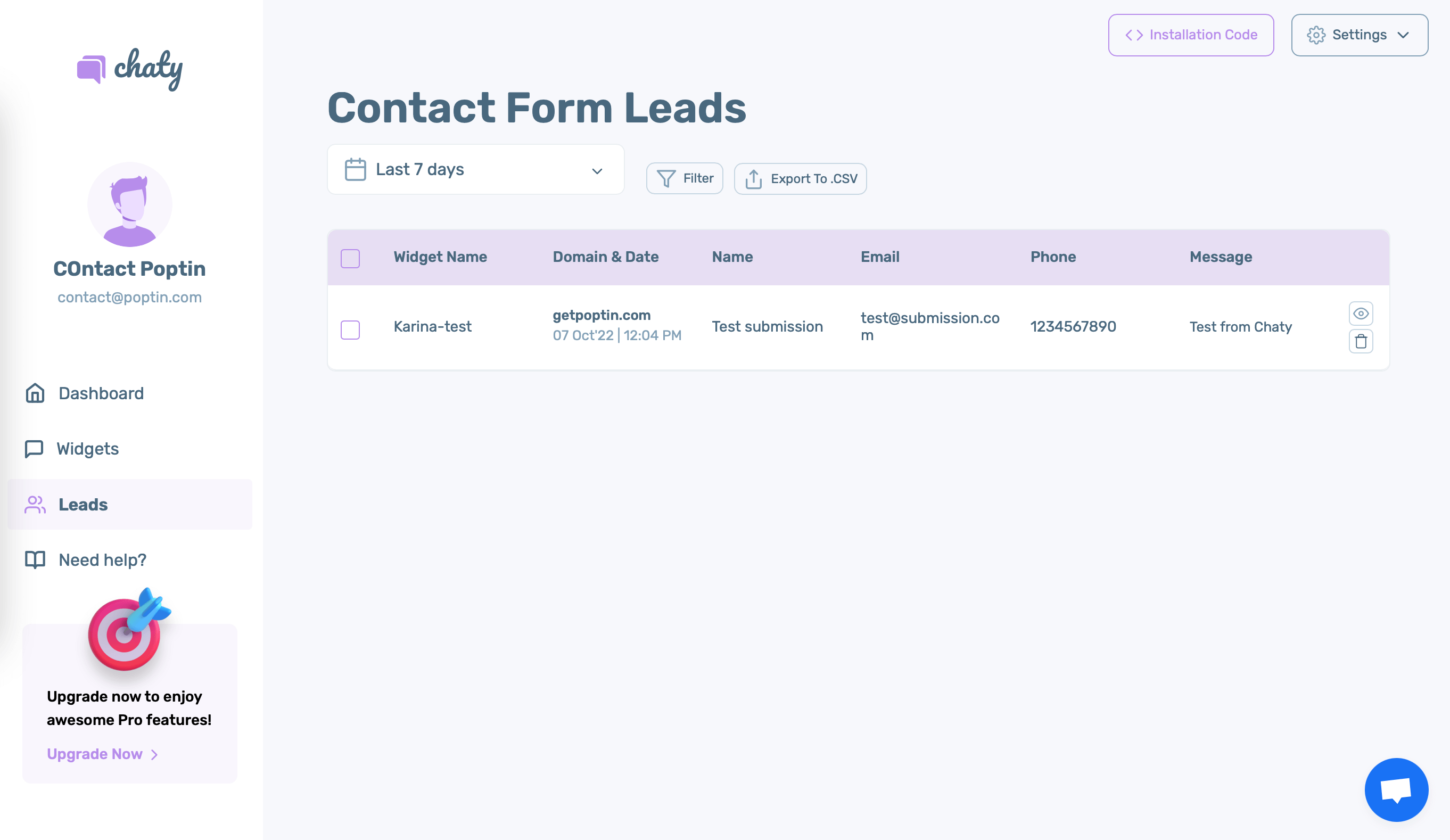 Step 3: To reveal the entire lead, click on the eye icon to the right of the lead and you'll see the full lead in a popup window.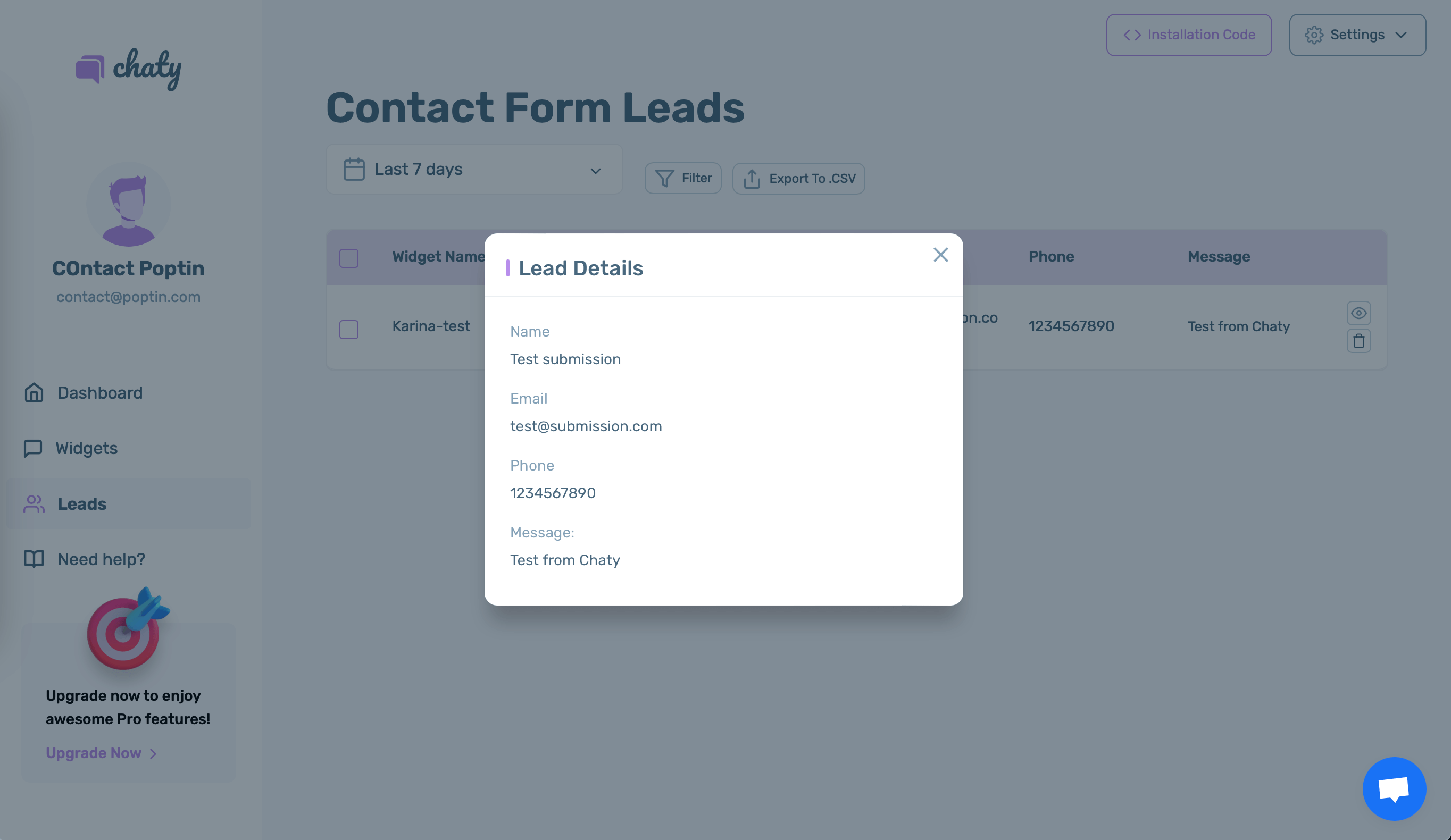 You can also delete the lead from the bin icon.
Kind reminder you can also receive your contact form leads via email if you're on any of our paid plans.
That's it! Communicating with your website visitors is easy and fast!