In this guide we'll show you how to install Chaty on any website.
Step 1: First, visit https://chaty.app and sign up for an account for free. If you already have one, log in instead and start creating your first widget.
Step 2: Open the Chaty dashboard and click on the "Installation code" at the top right corner of the screen.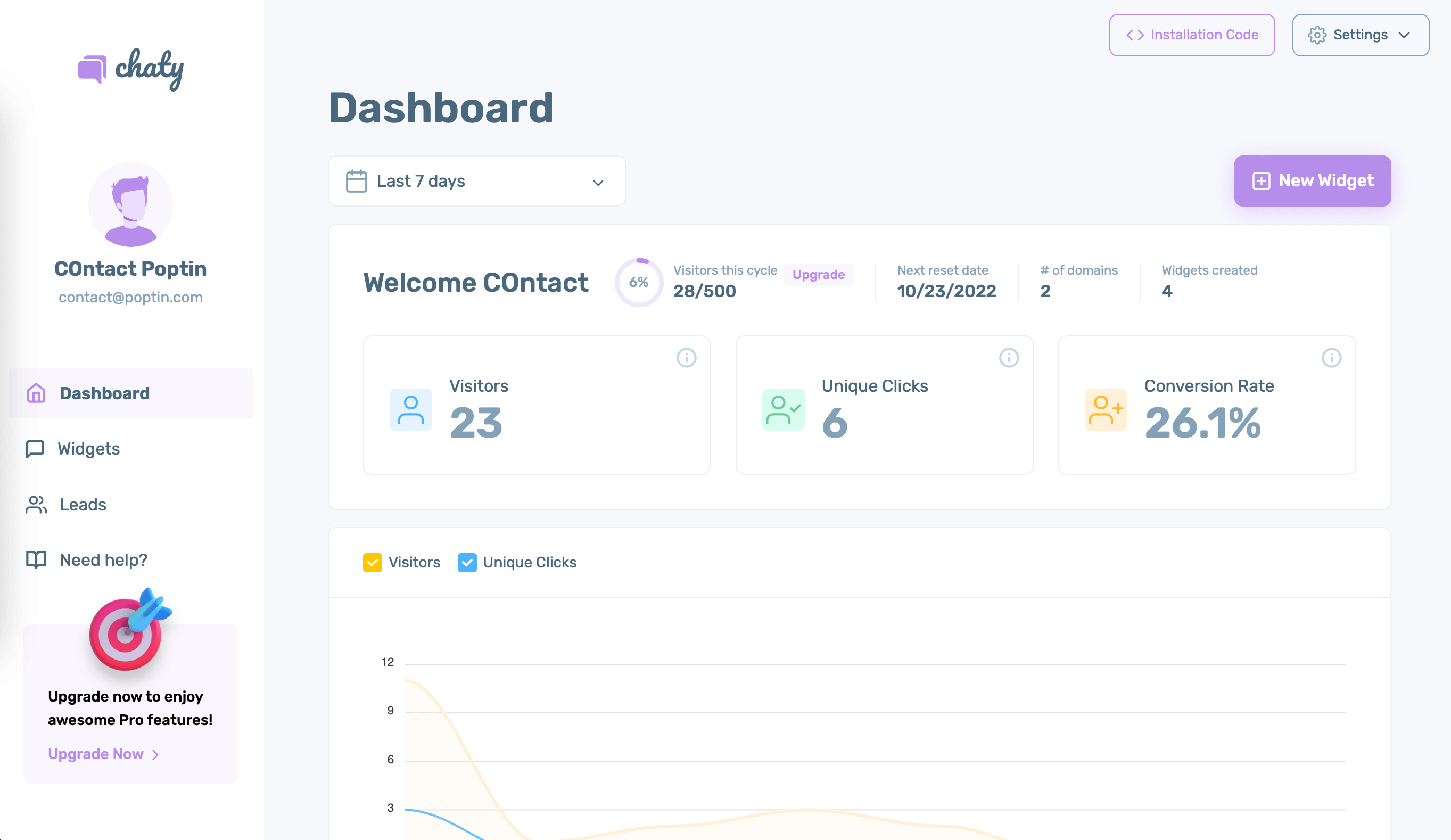 Step 3: A popup window with more detailed instructions and your installation code will appear.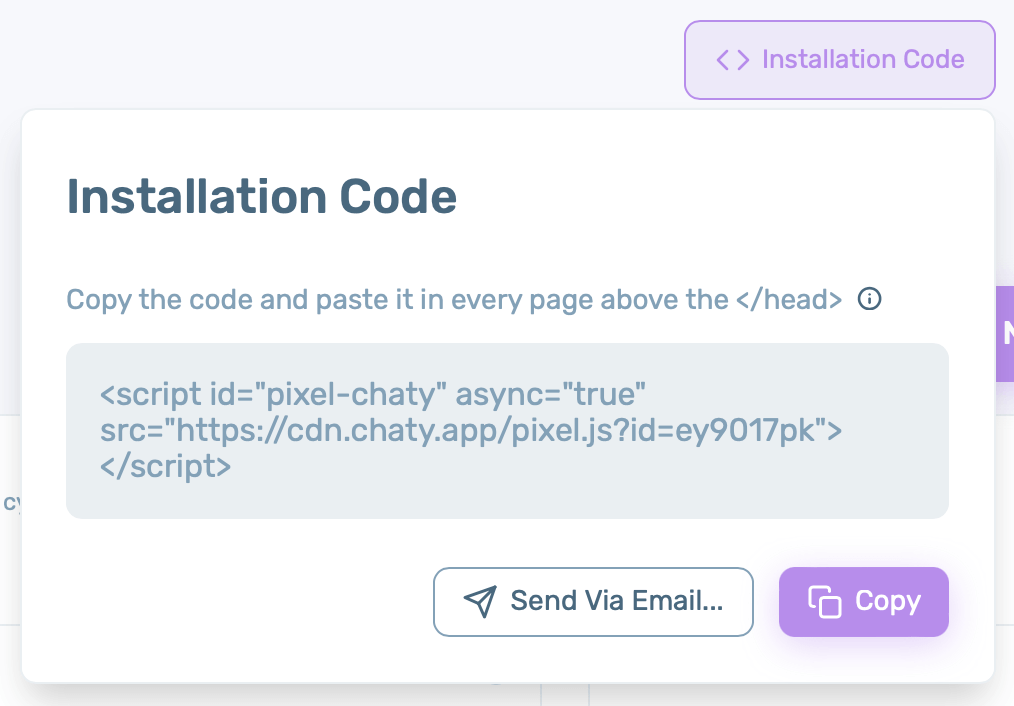 Step 4: Next, copy the code and paste it in the area that will allow you to add code to your entire site (hence, on all pages) in the </head> or </body> section.
If you can't add the code before the closing </head> tag, you can paste the code before the closing </body> tag.
You can also use our handy shortcuts – "Copy" to copy the code to easily paste it and "Send via email" to receive your installation code via email.
Once you add the installation code, the widget you create will appear on your website automatically and immediately.
In the end, based on your settings and customisations, it may look something like this.