In this guide we'll show you how to track Chaty clicks with Google Analytics 4. Please note this is a Pro feature.
Step 1: Let's get started. Start by opening your Chaty dashboard and click on Widgets. Click on edit next to the widget you wish to edit.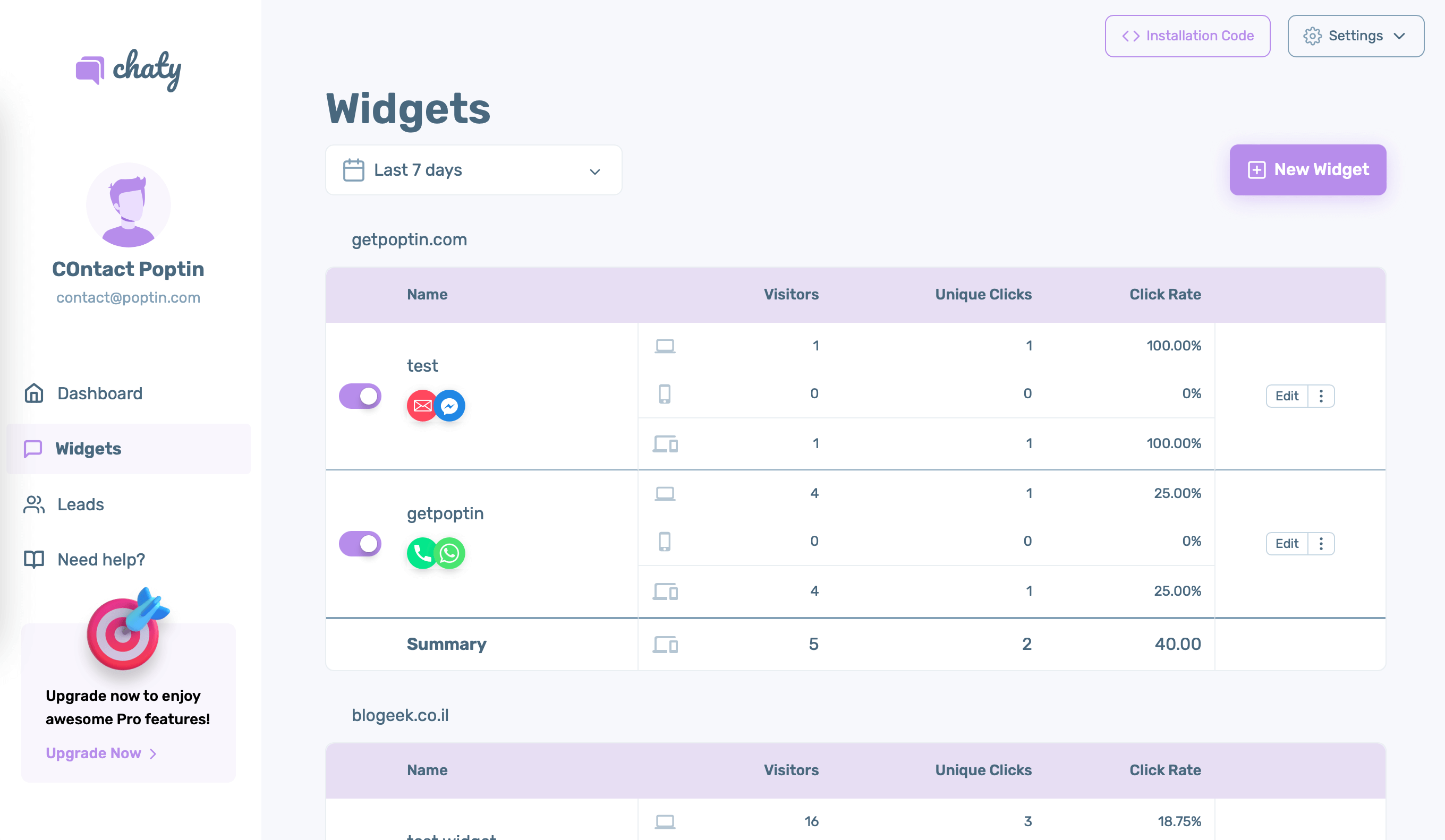 Step 2: Navigate to step 2 in the Chaty settings – Customize your widget – and scroll to the bottom. There you will see the Google Analytics option. Turn it on to enable it.
Step 3: Note that you need to install the Google Analytics tracking code on your site in order to start receiving all the data and analytics that come with Google Analytics 4.
To install the tracking code on your website, select the stream you created in Google Analytics and click on the arrow to be able to see the code:
Step 4: Now, copy the tracking code and add it to your site. Depending on what platform your site is running on, you need to add it into the "head" section.
And that's it! To test out how it works, go to your website and click on one of the Chaty channels. Then, go to your Google Analytics account -> Reports -> Real-time and see if you can see the event appear there in real time.
You can even add the events as goals by creating custom event goals and adding the right parameters in your Google Analytics account: