In this guide we'll show you how to install the Chaty app on a Square website.
Chaty is an app that offers your website visitors an easy click-to-chat connection to the different platforms that you're available on, within a single widget. Having a single widget with various channels can be helpful in improving your availability and customer service, and increasing your chances for conversions and sales.
You can use the Chaty app with more than 20 common channels such as phone, email, WhatsApp, Facebook Messenger, Instagram, Telegram, Twitter, TikTok, Slack, Skype, Vkontakt, Viber, SMS, LinkedIn, Google Maps, Line, WeChat, Snapchat, Waze, Poptin, a contact form or you can even add custom channels.
Step 1: So let's get right into it. First you will need to install the Chaty app from the Square app store.
So, visit this page to install the Chaty app from the Square app store.
Click on the app and then hit the "Get started" button:
Step 2: Now, click on the Allow button to install the Chaty app on your Square website.
Step 3: Once you install the app, a Chaty account will automatically be created for you and the Chaty installation script will automatically be added to your Square website.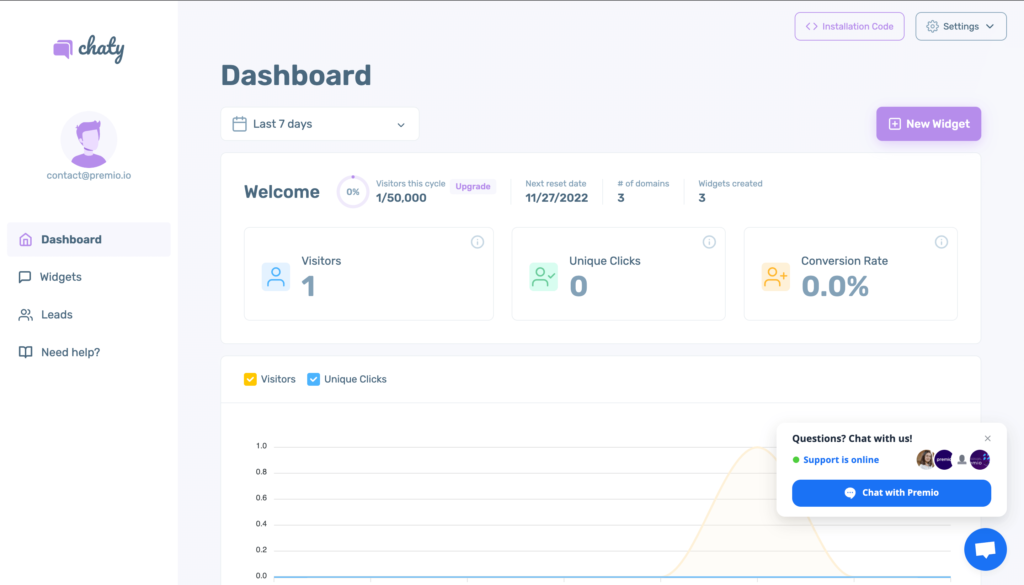 Step 4: You can now proceed with setting up your Chaty widget by following each of the configuration steps.
That's it! When you're done, ensure that you save your changes and that's it – there's no need to install any piece of code manually. The Chaty widget you create will appear on your Square website automatically without any delay!
In the end, depending on your settings and customizations, it may look something like this: