That connection to a business is most strongly felt by customers when they have received the necessary support for anything that may have gone wrong.
As such, companies have become synonymous with making conversational and personal support interactions the nuts and bolts of a good customer support experience.
Companies have now realized that customers are the heart and soul of a business. Whether it is customer retention, customer advocacy, or a competitive advantage that it wants, it first needs to provide the best customer service possible when it is required. Hence, customers actually want to come back for more.
What is Customer Support?
Understand this: customer support is the variety of services a business offers to help its customers get the most out of its products and resolve any problems that may arise.
Customer support can include anything from answering customer questions to providing assistance with onboarding and troubleshooting or even upgrading customers to a new service or product.
Depending on the industry a business is in, customer service will incorporate call centers for phone support, ticket-based help desks, email support, knowledge bases, and even live chat software or chat support software like Chaty.
What's more, is that good customer support is not an option anymore.
Today, customers automatically expect to receive the highest quality customer service when engaging with a brand, and meeting these expectations should be a business's top priority.
In What Ways Does a Business Improve When Providing Exceptional Customer Service?
Knowing that you need to provide good customer service to your customers is one thing, but actually doing so is another.
When a company successfully provides good customer service, it helps improve its overall business in the following ways:
Repeat Purchases
Repeating sales are no longer a matter of chance or luck. This is because customers are actually choosing to buy from you again due to the meaningful relationship you have cultivated with them over time by providing them with good customer support.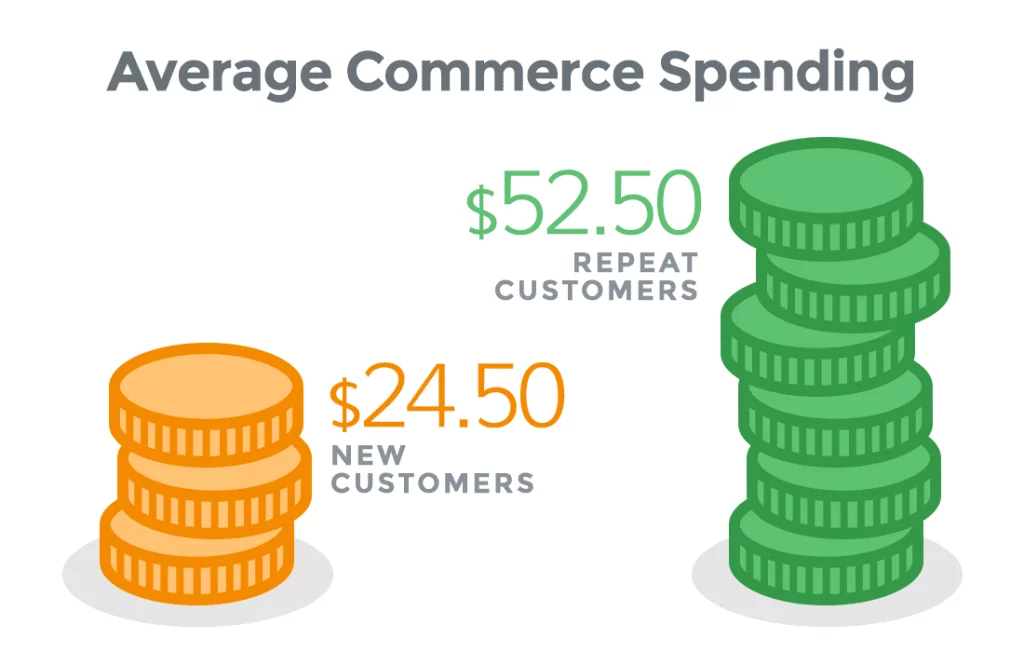 Viva Voce
Word of mouth is a precious form of marketing. Better yet, it is the one that consumers trust above all others. You cannot simply sit back and hope that conversations about your business will magically begin to happen.
Here, you actually need to provide your customers with customer service to unleash the power of word of mouth.
Once that is in play, customers will most likely share their experiences with your brand in everyday conversations, and most importantly, they will touch on whether it was extremely good or awful.
Customer Evangelism
Providing your customers with good customer support and a better digital customer journey will most likely gain their spontaneous and authentic support for your business's products and services.
Videos, blogs, social media posts, and one-on-one interactions at events can all result from this voluntary positive buzz of trying to convince others to use and buy your products.
Better Employee Morale
Everyone is interconnected somehow, and it is said that there is a direct link between employee satisfaction and customer satisfaction.
Thus, happy customers equal happy employees and better employee morale. Employees will feel as if their help is valued and their work is appreciated by their customers, boosting motivation and productivity by 13%.
Addressing customer complaints and criticism can quickly become a day of pure torture, especially if a business has failed to properly equip its employees with the skills and equipment necessary for providing good customer service.
What is the Biggest Problem with Customer Support?
While this article has touched on what good customer service can do for your business, it has yet to discuss what makes it worse.
When it comes to poor customer service, most customers will shed light on the fact that their poor experience resulted from receiving incomplete, inaccurate, or downright wrong information.
Irrespective of how a customer chooses to get ahold of your business, they still expect you to understand their query and provide an accurate response to solve their problem.
Unfortunately, for many customers, contacting customer support may be an extremely frustrating experience, as they may find themselves starting to receive a different answer for the same question every time, depending on the channel they use and who they speak to.
Keep in mind that this usually isn't the customer service agent's fault either.
Sometimes, it may just happen that they do not have access to the latest information or rely on their own personal knowledge and experience to handle queries.
Overall, this can result in a lot of confusion, not to mention, damage to a relationship with a customer.
A Centralized Knowledge Base – The Solution
This is where knowledge base tools can help. If you are wanting to avoid a situation similar to the one mentioned above, then you should be implementing a centralized knowledge base across all your customer service channels
This knowledge base integration is able to power each and every self-serving system across your company and is accessible to all agents, regardless of if they are using email, phone, social media, or live chat app support.
Providing your customers with centralized web-based knowledge like Klutch ensures greater consistency within your customer service team and helps them answer questions more effectively the first time around.
This drastically improves first contact resolution rates, as support agents are more productive knowing they have the answer at their fingertips.
Having Knowledge Base Articles in Live Chat
Many businesses have started implementing knowledge base content into their live chat app feature so that during a chat session, clients have access to relevant articles regarding their issues.
The Benefits of This Configurable Collaboration Solution Between Live Chats and Knowledge Base
Clients Can Help Themselves
Now, more than ever, customers are becoming acquainted with receiving help right when they need it. This is exactly why live chat is so useful, enabling real-time communication with a support agent. However, a heavy workload may sometimes mean a client has to wait once the chat has been initiated.
It is in these situations where knowledge base articles will come to your team's rescue.
Based on the question a customer has asked, your knowledge base will be able to bring up relevant content based on certain keywords.
This gives customers the opportunity to skim through the content and possibly even find the answer they were looking for, eliminating the need for a chat interaction altogether.
Customers may also be empowered to make use of your knowledge base again if a similar issue were to arise in the future.
Better Chat Interaction Quality
Knowledge base articles can work alongside a live chat feature to become imperative assets that enhance the quality of customer chat interactions. Accessing additional information and canned responses that is related to an issue can be an invaluable resource when engaging with a client via live chat.
Agents can quickly pull content from the knowledge base right there in the live chat feature using it as either reference material when discussing a problem or actually sharing the content with the client. This increases the likelihood of issue resolution right then and there.
Therefore, a good knowledge base not only informs your client about a product but also aids a support team to find relevant information that will help enhance the service they are providing to your customers.
Cost-Effectiveness
If you want to take the pressure off your support team, the best way in doing so is with a high-quality knowledge base. Clients that feel confident enough to access the information they need to solve a problem themselves will most likely rely less on direct interaction.
Blending live chats with your knowledge base is a great way to familiarize your customers with the content that they have available to them.
As customers familiarize themselves with knowledge base articles, their need for direct interaction will become less and less, until eventually, you are able to streamline your support operation and cut down on costs relating to full-time live chat staffing agents.
More so, you will be able to better utilize support personnel and streamline your process.
The Bottom Line
Is live chat support already a communication channel within your customer support service? If so, has it integrated a knowledge base software yet?
If not, you should really consider doing so. The amalgamation of both live chats and knowledge base articles is most definitely the perfect recipe for providing a good customer support service.
After all, you did just read over all the benefits that this configurable collaboration has to offer for both your customers and your live chat support team.
Want to learn more about how to improve your customer support? See resources below: